Bellevue deck balcony overlooking Seattle with see-through cable railing
February 22, 2022
This raised deck balcony mounted in the backyard of the house elevates the homeowner's outdoor living space with a view of the city, not obstructed by the custom cable railing. Deck railing was manufactured in Bellevue by Maisy Rail. The composite decking boards were manufactured by Trex.
Built on a good foundation
This deck was built with larger than standard posts to minimize the number of posts needed. Preserving the view is important on the top level, but underneath the deck too many posts can obstruct the view from lower levels of the house.
Scenery is a strong selling point for many homes. Through our custom deck engineering, we're able to design our decks so view remains open.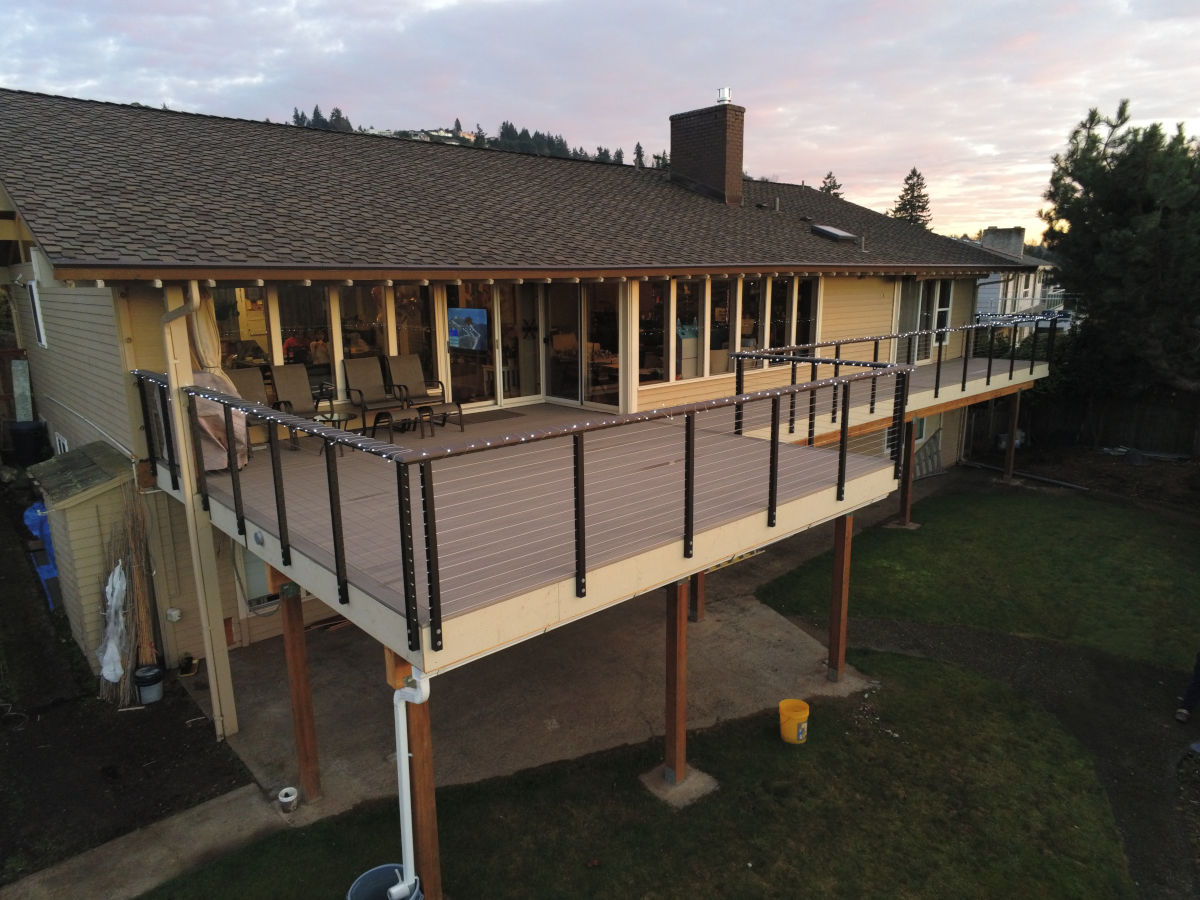 Perfect for the Puget Sound environment
Decking boards we use are water sealed and come with long warranties. Perfect for rainy environments like Bellevue and the Greater Seattle Area.
Railing top rails that match the decking
The wide top rail, a perfect place to set drinks and small plates, is made from the same material as the decking boards. It's quite literally the same decking board used on the platform, fitted to the top of the cable railing. Top rails made from decking boards are softer than the raw steel railing, and wider than the steel.
The skyline is an asset
Deck improvements can return 100% of the price you pay for your deck.
According to the 2018 Remodeling Impact Report from the National Association of Realtors patios can recover 102% of their building costs on average. The 2016 version of this report found that the recoup rate was as high as 106%. Remodeling Magazine's annual Cost Vs. Value Report found in 2007 that adding a wooden deck is the most cost-effective home improvement project for a mid-range home.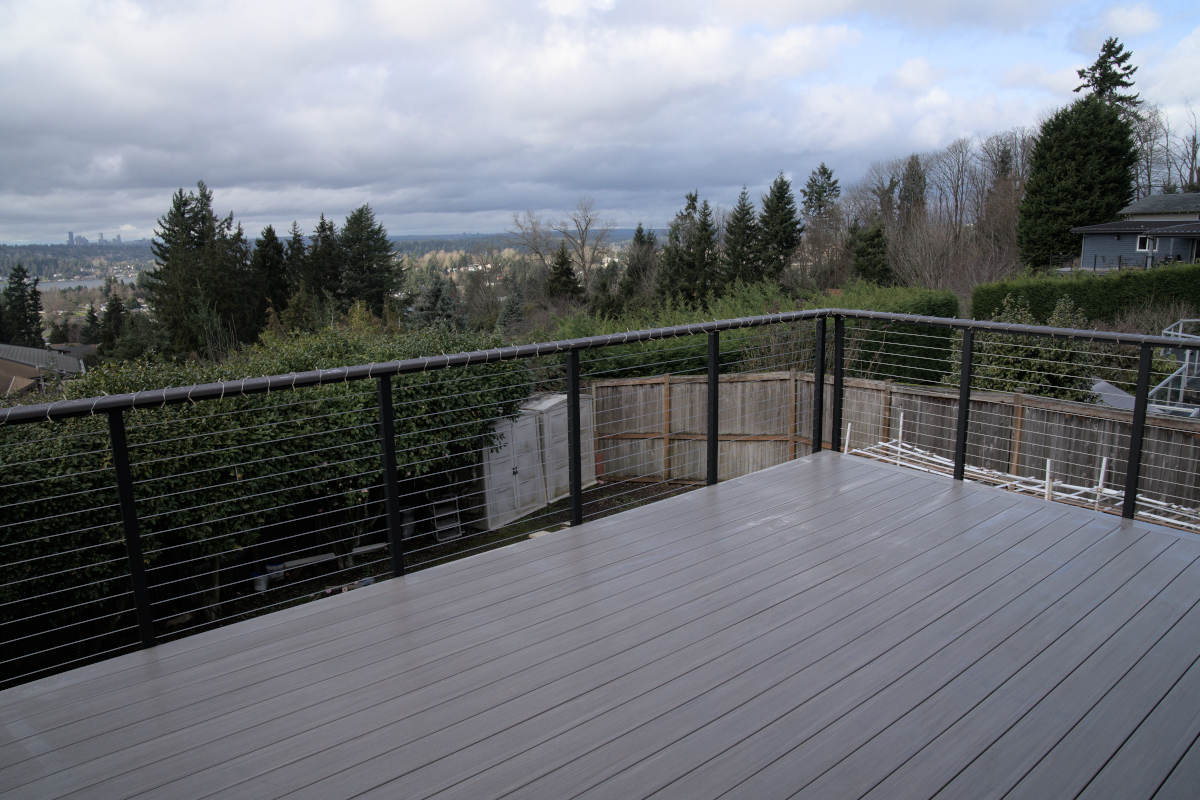 Your outdoor living space
When you need a breath of fresh air, this is where you'll go. Get the deck you want so that you can have the best place to relax and refresh, or work and play. It's worth the investment.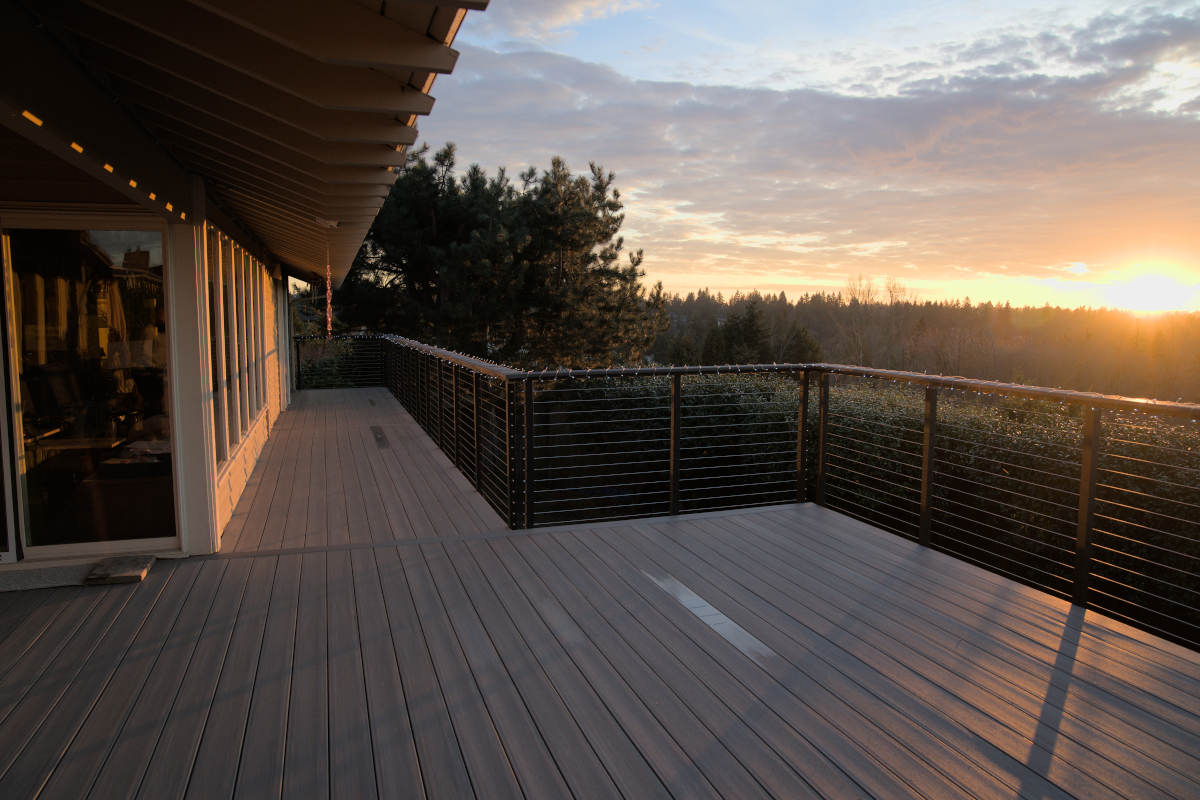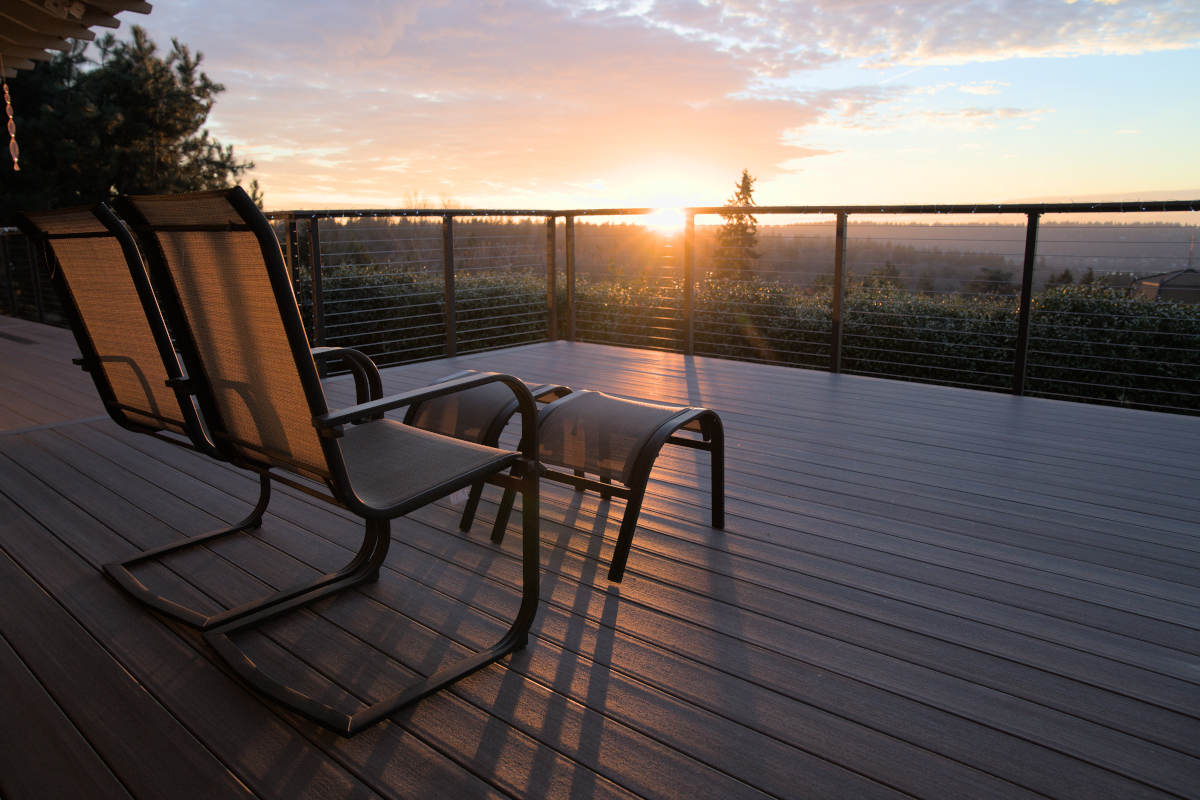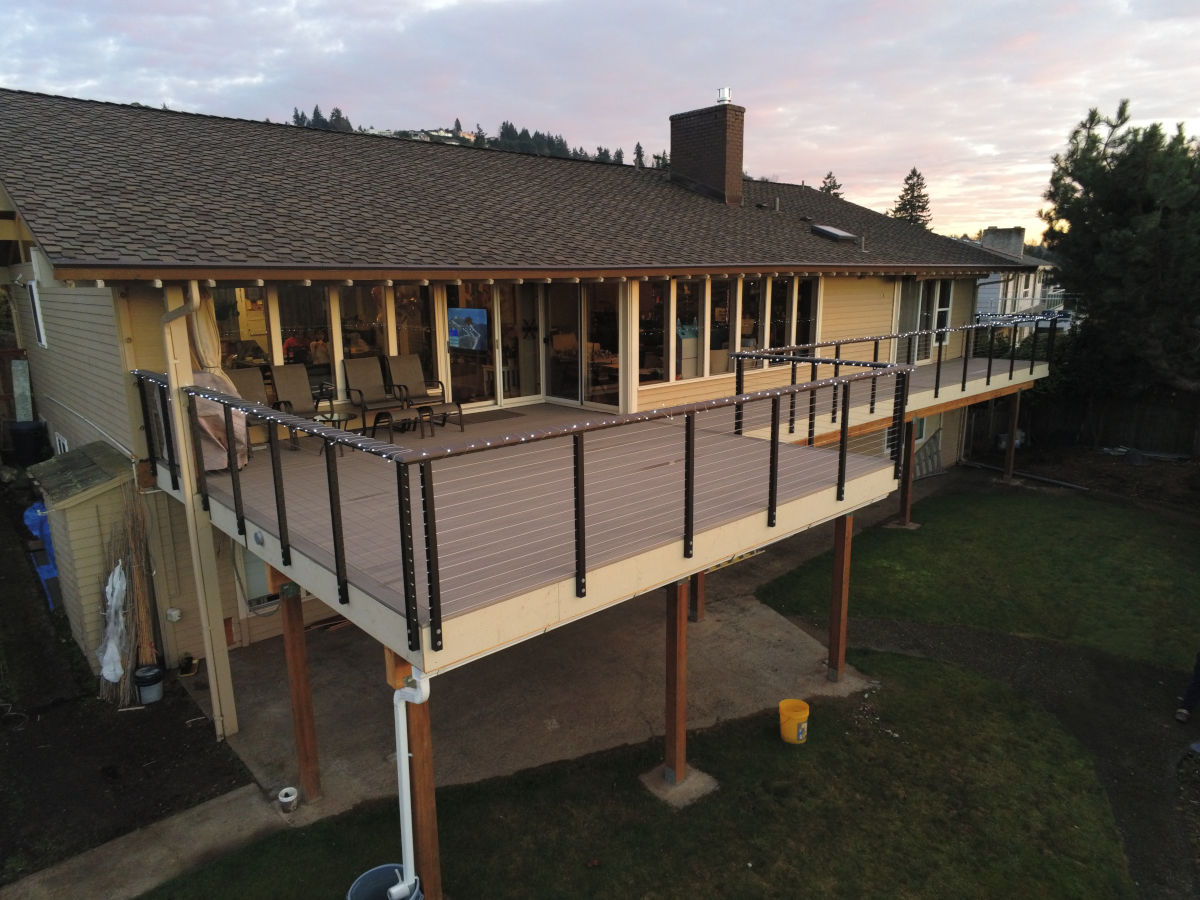 To view more projects using our deck construction services, view our project gallery or our blog feed.
To learn more about our deck services and to book your free consultation, contact us, or give us a call at (425) 505-5282.
---
Copy link to this page
---