Check out this drone footage of a under-and-over deck and balcony combo we built just outside of Redmond in Union Hills, WA.
One of our favorite aspects of deck construction is being able to do a lot with very little. Implementing subtle changes that add up to big moves is often the ideal way to modify existing homes while preserving their feel. This combination of Trex composite decking and cable railing in Union Hills near Redmond was a case in point.
For this project, the homeowner wanted to transform their outdoor living space into a more functional, all-weather zone that made better use of the property. In other words, they needed more than a mere deck contractor – They needed an expert to help them redefine the area, even if they didn't quite know how to go about it!
Here are some of the highlights of how 3 Brothers Decking came to the rescue.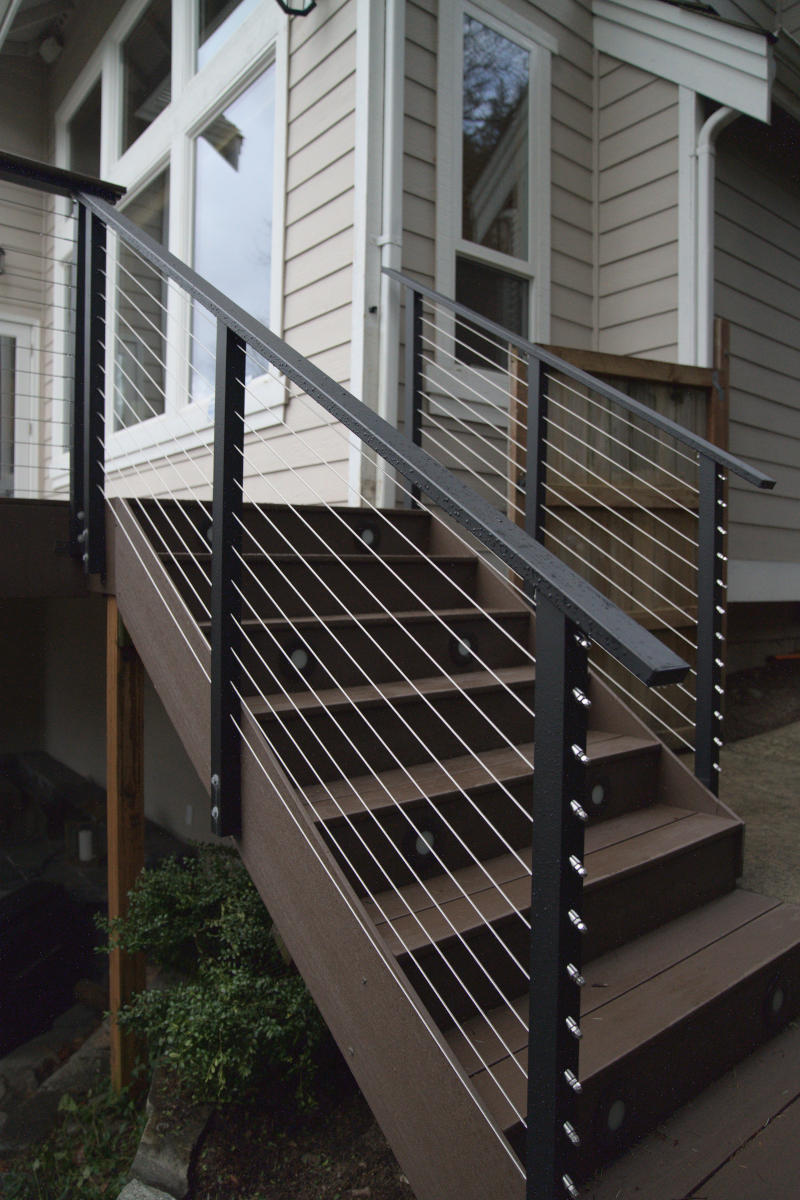 Rising to the Challenge
This project began with a fairly conventional architectural foundation – a brick patio with a stone retaining wall and elevated naturalistic features. The problem was that this wasn't enough outdoor living space for the occupants. Keeping that in mind, we decided on a plan that would effectively double the useable area without erasing the existing aesthetic.
The mission was to create a covered outdoor space that could do double duty – letting the homeowners enjoy spending time outdoors even in bad weather. To achieve this objective, we used Trex composite decking to build a second level that visually fit the natural-colored surroundings, such as the plant beds and understated wooden plank fencing on the side of the house.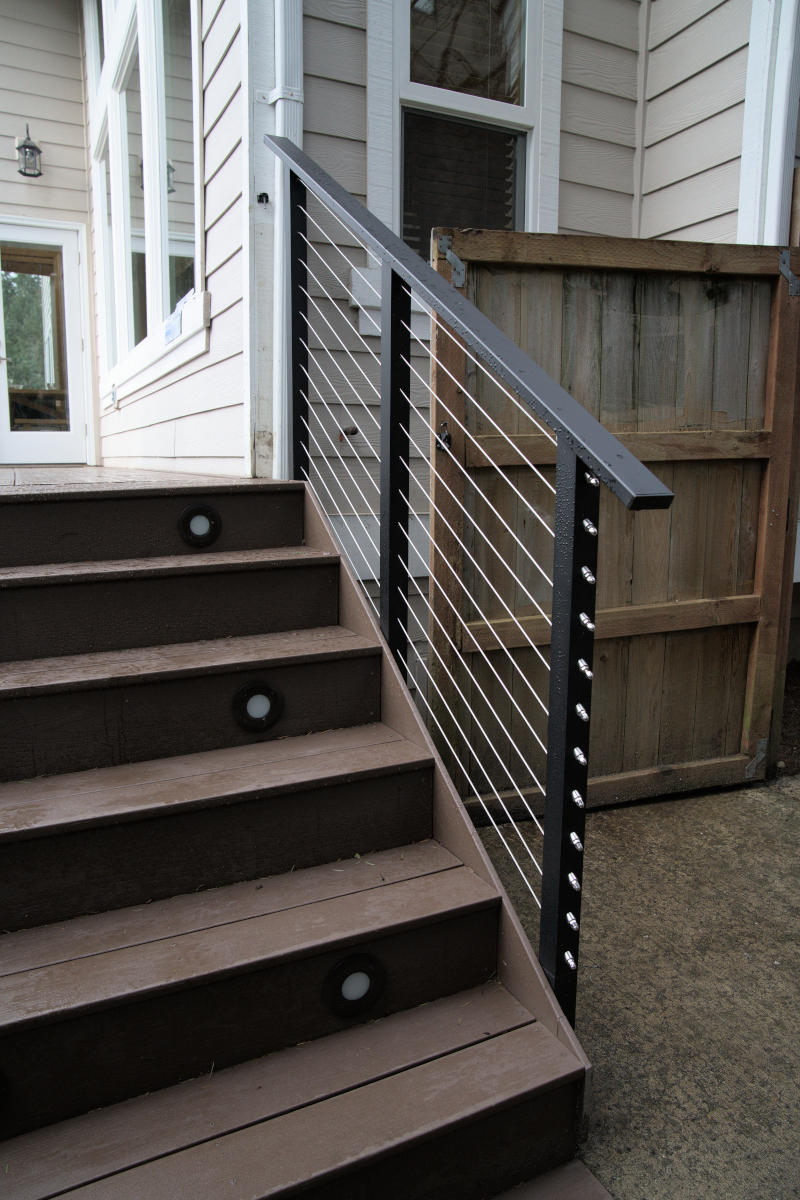 By choosing stainless steel cable railing instead of something heavier, we were able to minimize loading on the deck to ensure a lifetime of durability and low maintenance. We also kept the upper-level views unobstructed, which was a huge win considering what a shame it would have been to detract from those nice big windows.
This project involved a few important usability designs. For instance, adding low-profile lighting to illuminate the space below the deck was a no-brainer, but we did the same for the stairs. This not only helped us create a safer installation that could withstand Seattle's rainy season but also made better use of the planter areas.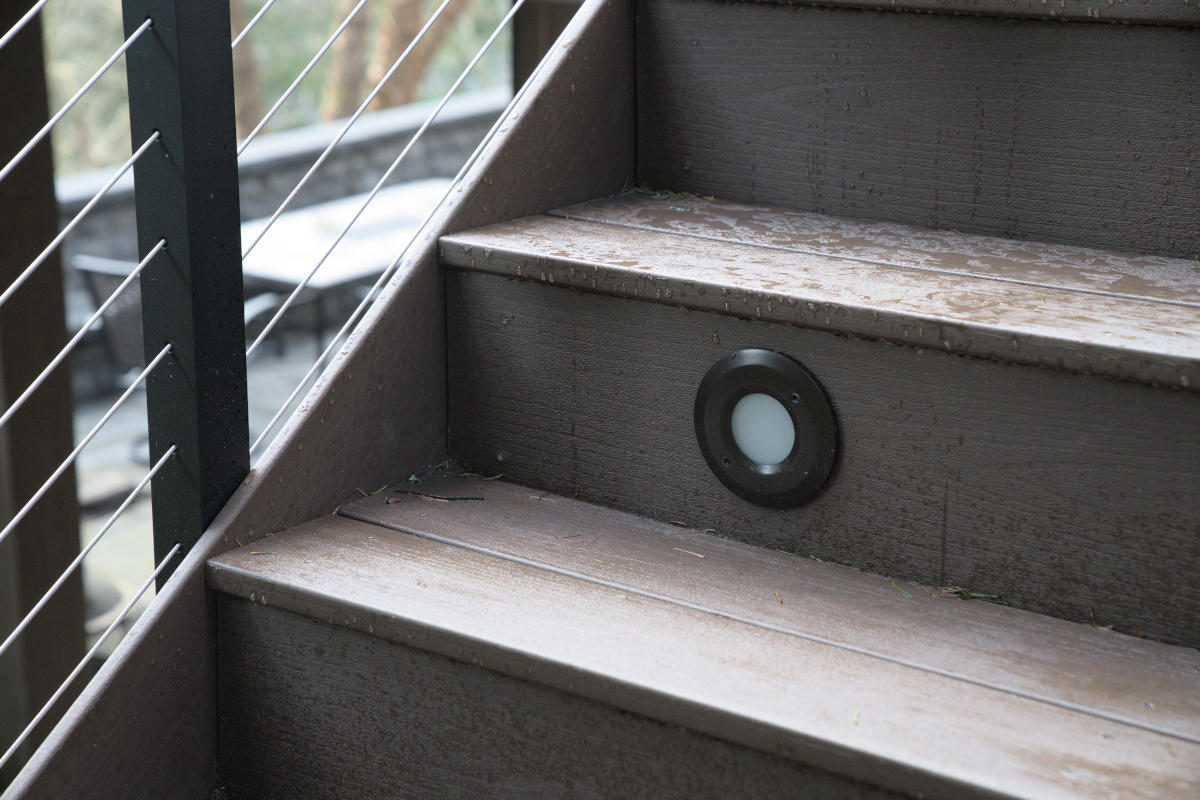 Designing With Harmony in Mind
Choosing Trex composite and a regular layout for the balcony helped this project realize an unopinionated style. Instead of adding features like a second-level bar, which would just add to the sense of clutter, we've left it up to the homeowner how to use their versatile, open deck area.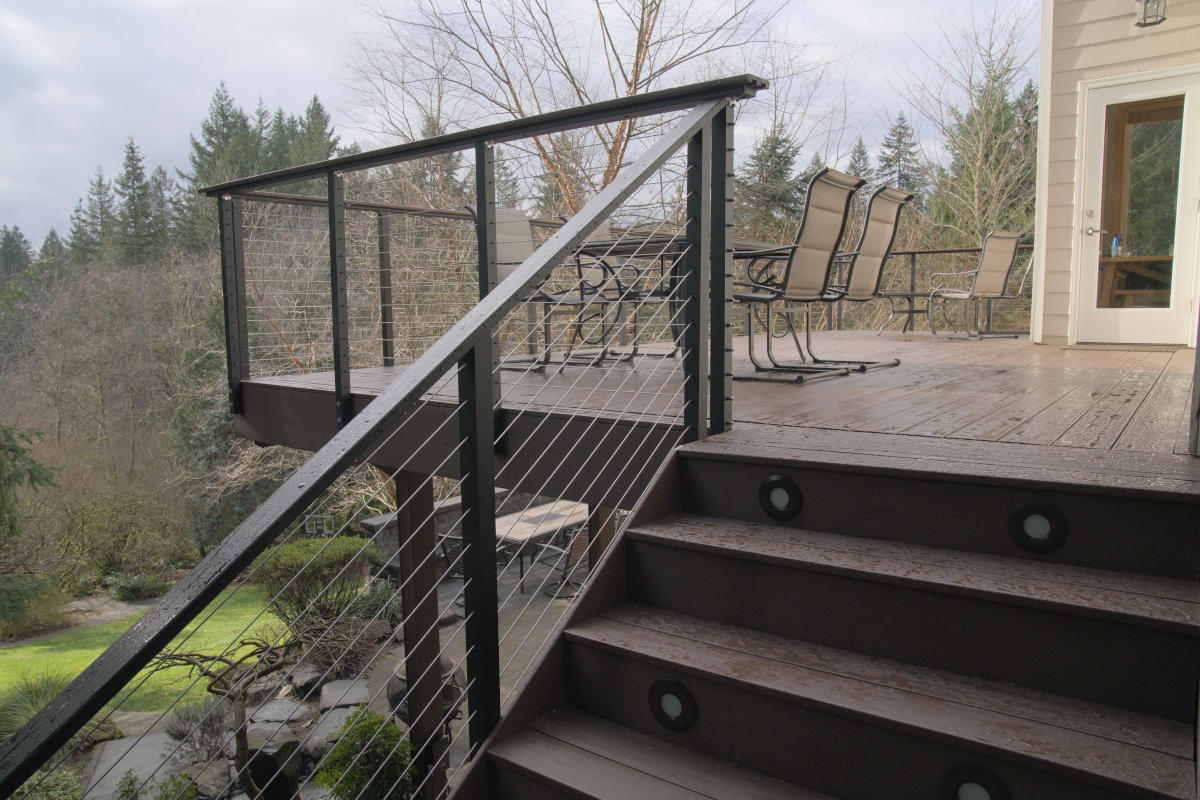 We were also careful to respect the original architect's intent and play off of the design's existing strengths. Although there's nothing wrong with doing a complete makeover, we thought it best not to totally cover the lower patio.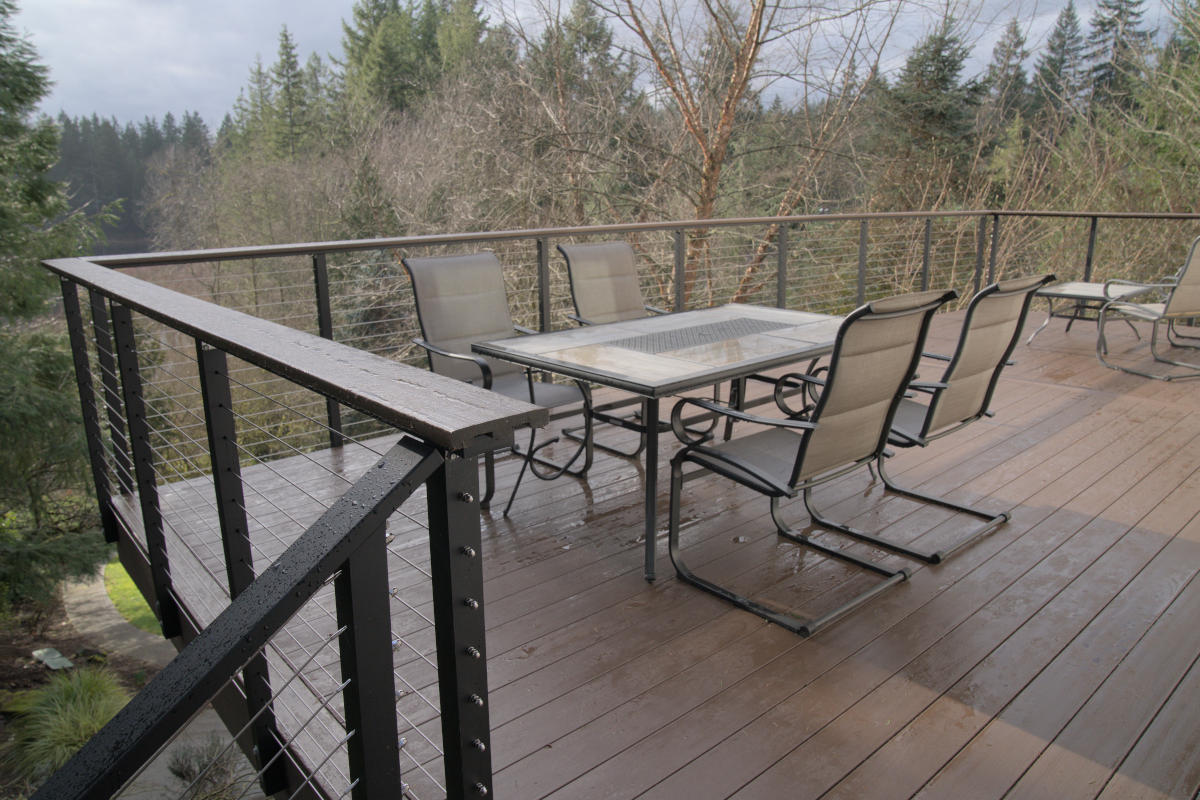 Leaving about half of the lower zone out in the open meant that we could still provide plenty of space for cooking, serving, eating, and entertaining without forcing the family to ascend the stairs every time they wanted to stretch out in the sun. This choice reduced the cost and lead time of the entire project (which the owner loved) and made the backyard area more flexible. It also let us redirect the drainage downspout into a nearby planter, which left us feeling like the entire thing was meant to be.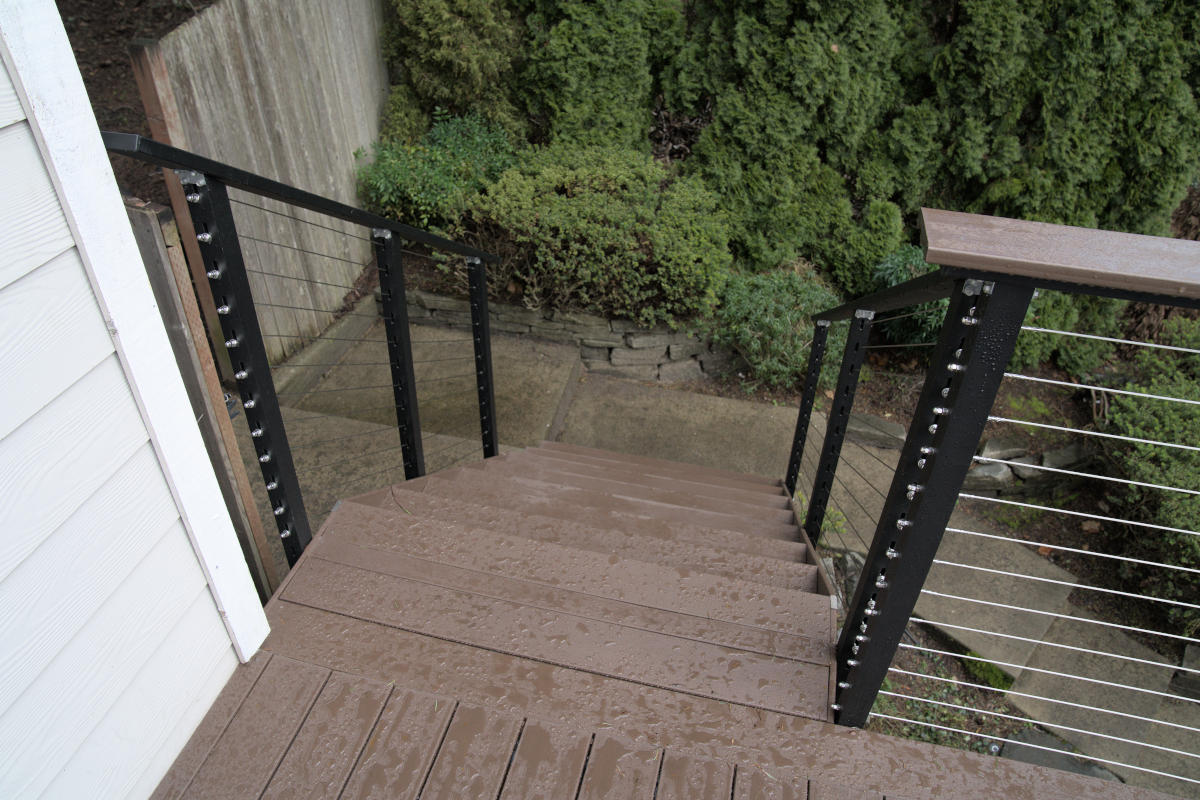 Making the Most of What We're Working With
To some deck contractors, more is always better. We believe that it's vital to create add-ons that balance well with the homes they're attached to.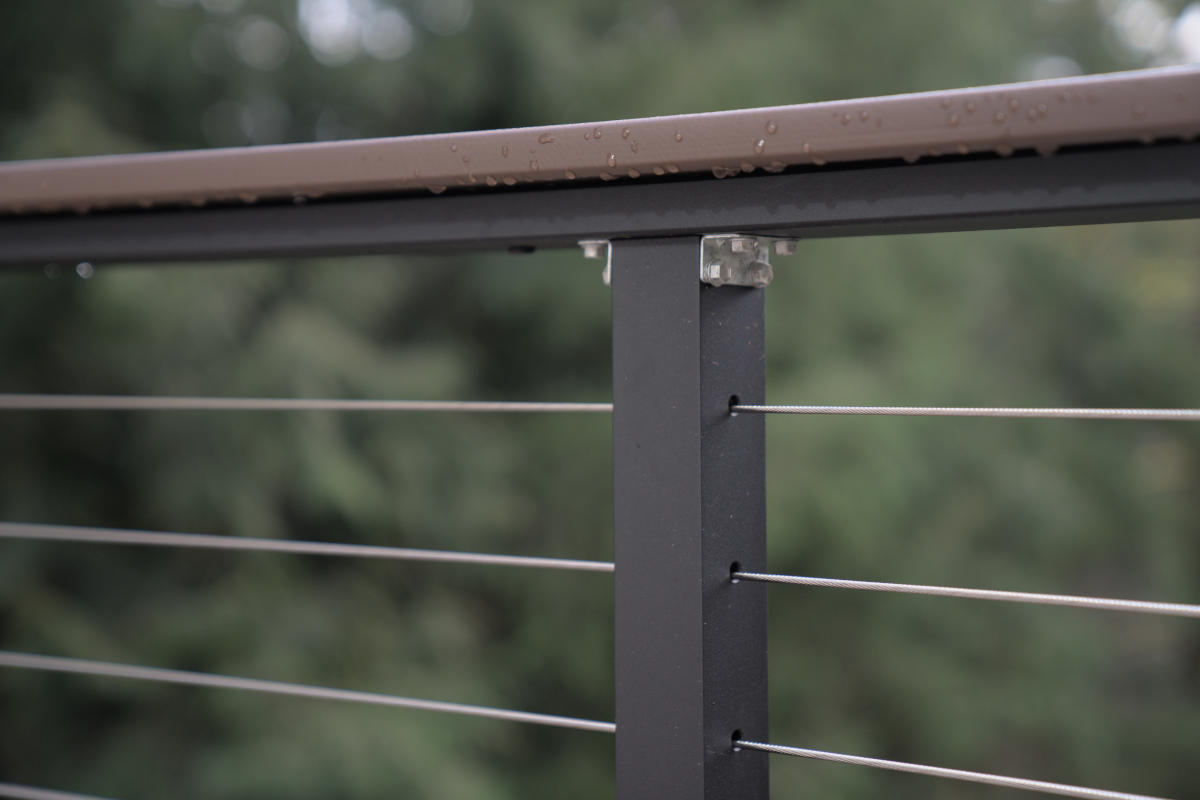 Obviously, this is easier with some jobs than others, but this particular project exemplified why having expertise helps:
Picking a minimally-intrusive style and modern look let us transform this home's classic siding, sturdy fencing, and gabled roofing with a bit more modern flair. Even with the addition of modern recessed lighting, the whole thing is so understated that it doesn't clash with the lantern fixtures on the rear of the home or any of the owner's outdoor furniture.
Building the staircase off to the side let us take advantage of the existing steps on the path linking the front and back yards. You might not have noticed this subtle detail, but the positioning also gives the family a straight-shot path from their second-floor door down to the lower patio, setting up a natural partitioning of the upper space.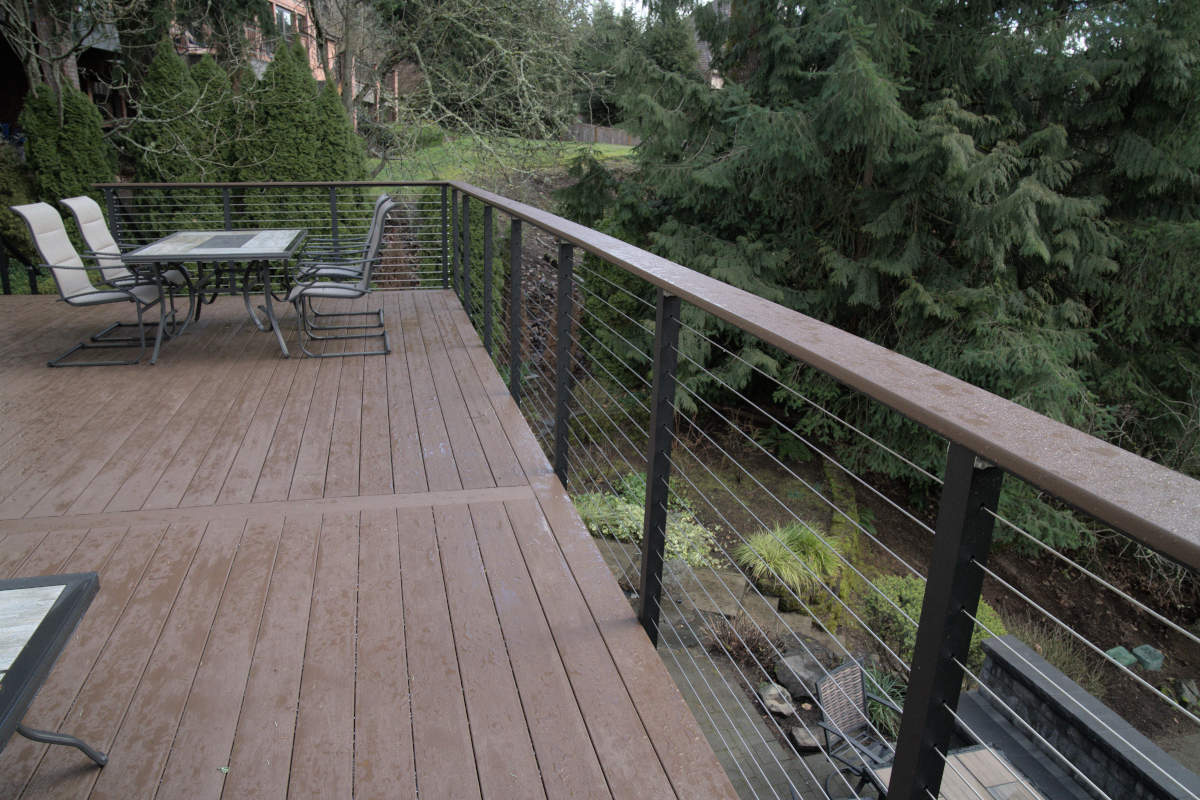 We're confident that this deck will stay a focal point of this Union Hills home for decades to come. Even if a new Washington family moves in or the owner decides to make major cosmetic changes to the house, such as replacing the siding, our work will stand stylish and strong.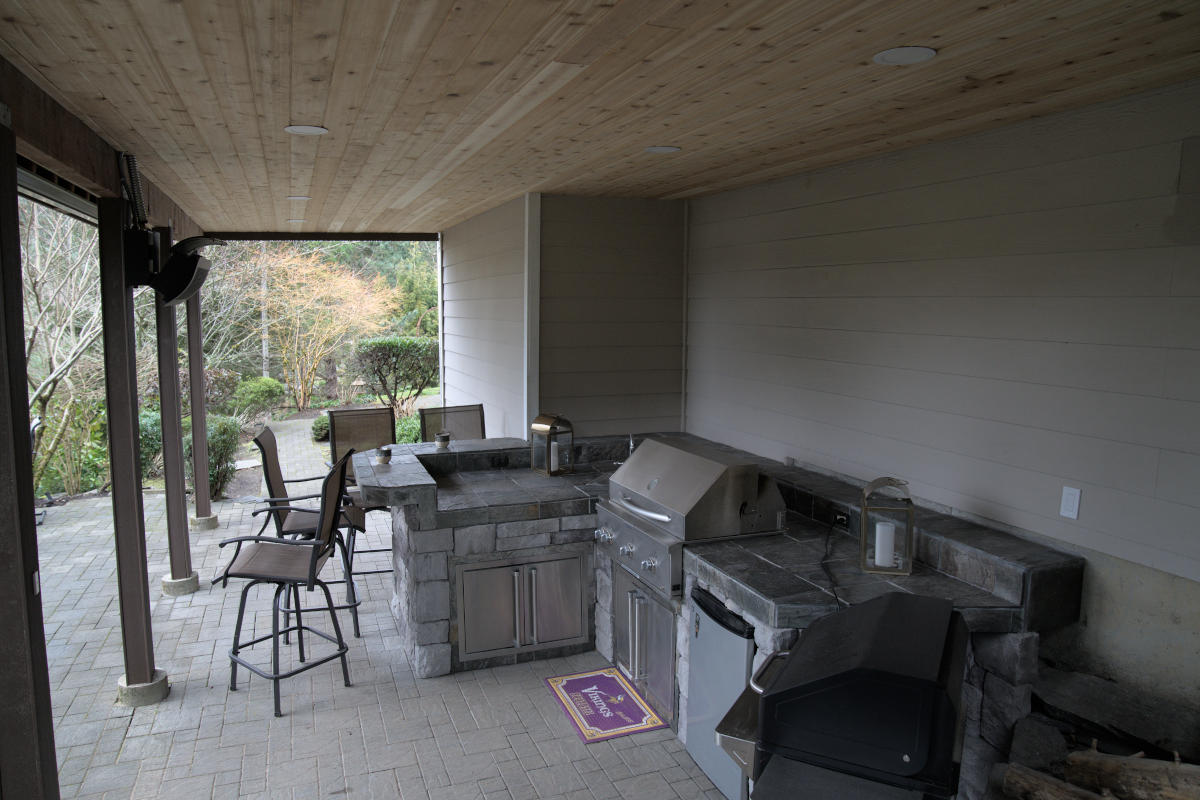 Your outdoor living space
Deck improvements can return 100% of the price you pay for your deck.
According to the 2018 Remodeling Impact Report from the National Association of Realtors patios can recover 102% of their building costs on average. The 2016 version of this report found that the recoup rate was as high as 106%. Remodeling Magazine's annual Cost Vs. Value Report found in 2007 that adding a wooden deck is the most cost-effective home improvement project for a mid-range home.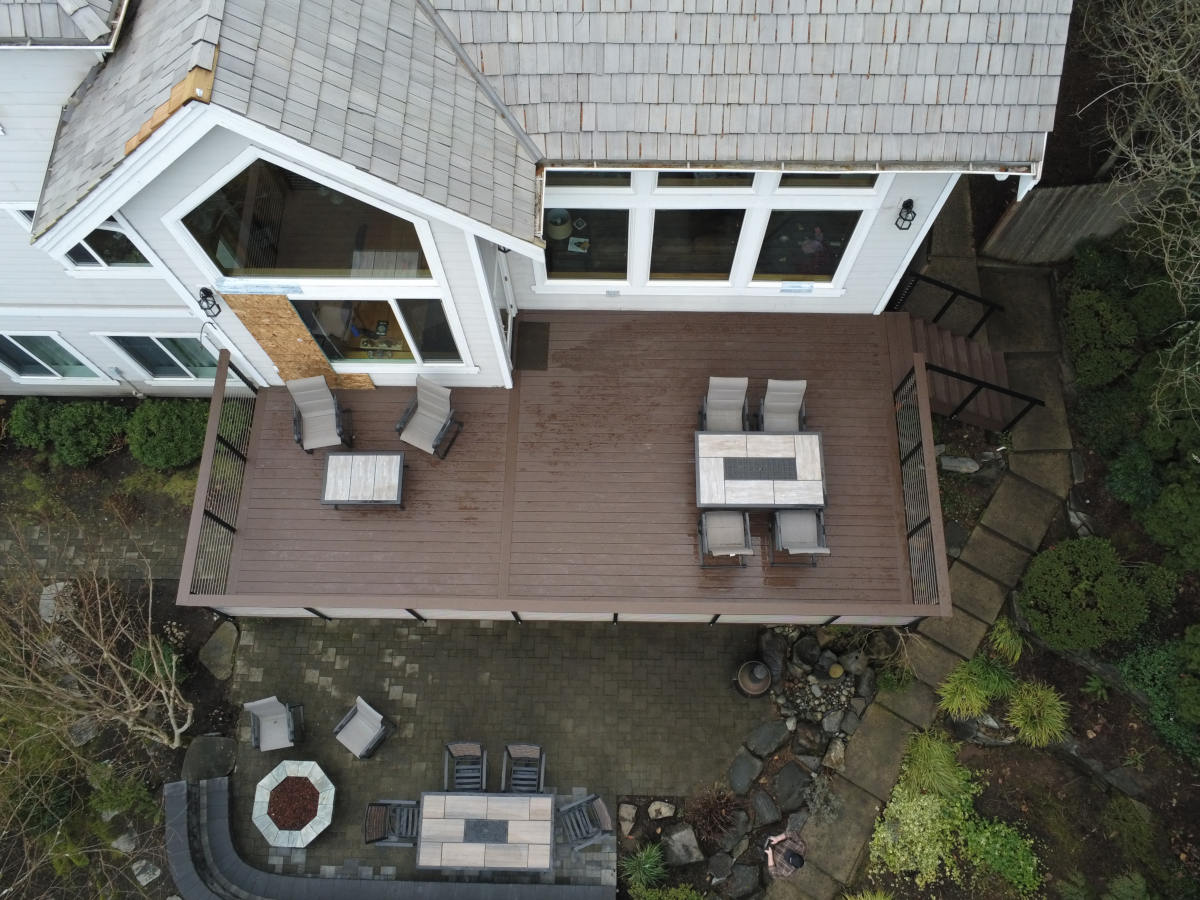 Build a Better Deck for Your Washington Home
As we've said before, every home and outdoor living space is unique – so your deck builder should be comfortable with thinking outside the box. Find out how we can help you redefine the place you call home in Bellevue, Seattle, Redmond, or your favorite part of Washington — Call 3 Brothers Decking for a free consultation now.
To view more projects using our deck construction services, view our project gallery or our blog feed.
To learn more about our deck services and to book your free consultation, contact us, or give us a call at (425) 505-5282 (Bellevue) or (509) 998-6522 (Spokane).