Outdoor living spaces continue to grow in popularity and for good reason. They expand your living space, maximize your property, and add value to your home.
Covering a deck protects your investment from the elements and keeps the area cool and comfortable so you can enjoy it year-round. In addition to creating shade and providing protection, they also offer a design opportunity overhead, such as lighting, chandeliers, and florals. From daily and leisure to aesthetic appeal and increasing property value, there are numerous benefits associated with a covered deck.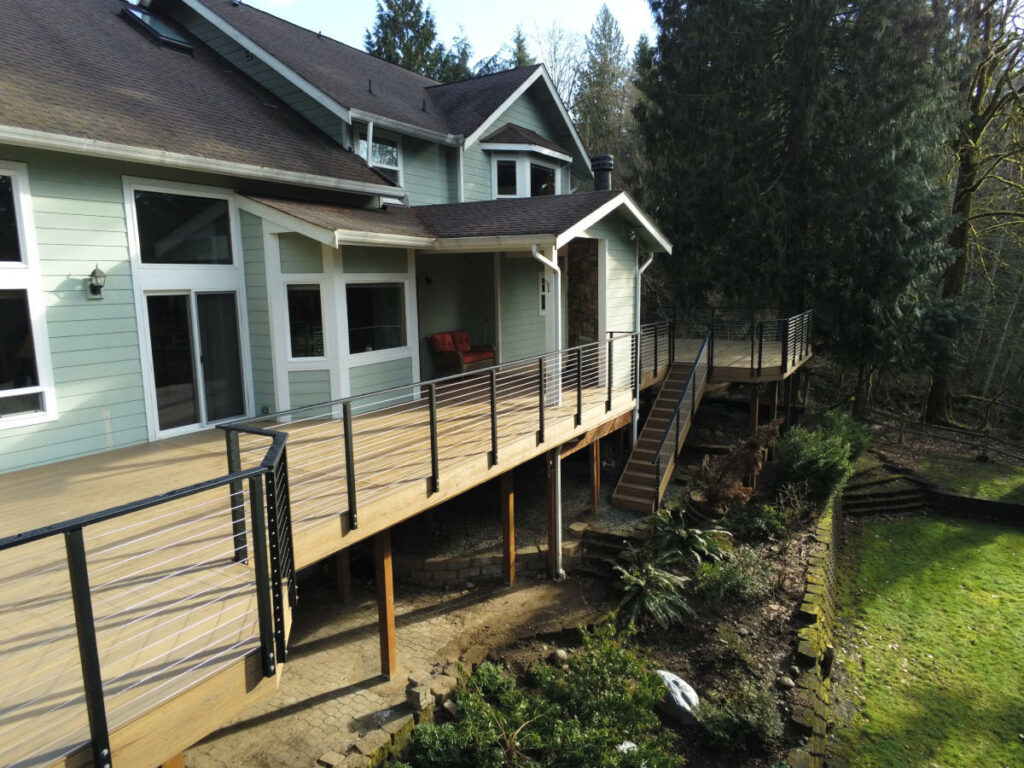 Drone footage from a deck we constructed in Maple Valley, WA.
Types of Deck Covers
When it comes to how you cover a patio or deck, you have a few different options, including:
Deck covers
Patio covers
Porch awnings
Built in roof extensions
Removable awning systems
Wood Pergolas
Gazebos
While you have various options to choose from, a deck cover provides the most protection. A deck cover is an attached structure that extends the roof, like an awning. It's a permanent and sturdy option for covering your deck. Aside from the aesthetics, its purpose is to protect your outdoor space by providing both shelter and shade.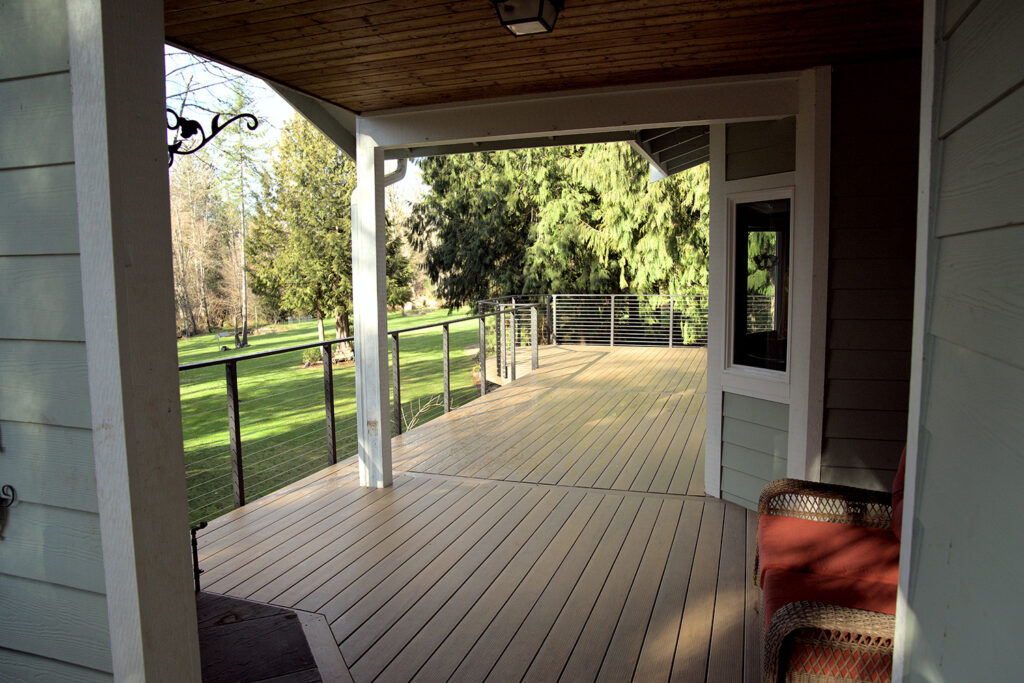 Although you may choose to cover the entire deck, you can also opt to cover just a portion. The size of the deck cover depends on where you most need protection and where your family likes to hang out the most. If you have an outdoor kitchen or dining area on your deck, a cover can maximize the time you can enjoy outside.
Benefits of Deck Covers
As you can imagine, there are plenty of benefits to building a roof over your deck. Here are the top reasons why you'll want a roof for yours:
Protection from Weather Exposure
One of the most destructive elements is the weather. It is one of the top reasons people choose to cover their decks. Harsh elements can ruin your deck over time.
Rain, snow, hail, heavy wind, and debris can wreak havoc on a deck. No matter how well it's constructed and sealed, you'll begin to notice wear and tear over time.
These changes may result in cracks, dents, fading, warping, and other damages caused by extreme weather conditions. The summer sun can cause your deck to become dry and brittle and the rainy season can cause the wood to rot and warp.
In Washington and Idaho, we're no strangers to windy days and know first-hand the type of damage a strong gust can do. A deck helps to drastically cut down weather-related problems by acting as the first line of defense.
Save Money
In addition to increasing the longevity of your deck, you'll save money on maintenance and repair costs.
The average deck repair costs about $1,600, according to HomeAdvisor data. Serious damage could cost $5,000 or more. A deck cover helps to mitigate this cost as much as possible.
Even though deck covers require an initial investment, they'll save you on repair costs down the road.
Longer-Lasting Furniture
If you have furniture on your deck, you may notice it's not looking its best. Perhaps it faded faster than anticipated. The harsh outdoor elements are the culprit, but a deck cover can save your furniture. Covering your deck means you're covering and protecting your furniture too.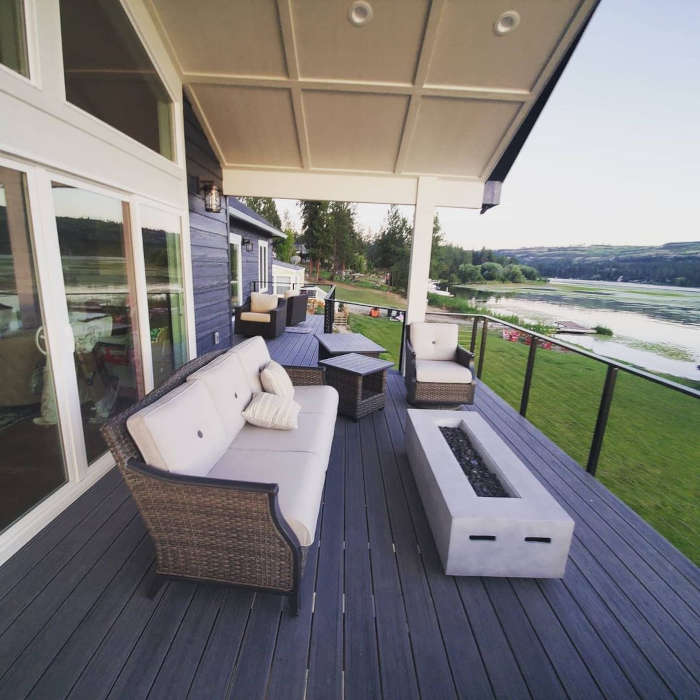 A Seamless Transition From Outdoors To Indoors
Covering the deck makes the space more of a room than just an outdoor addition. The cover gives you the ability to decorate your deck similar to how you would decorate a family room. Add a television, fireplace, sound system or any other amenities you desire.
A deck cover gives a sense of purpose to an open area. It can also double as a mudroom if you don't have space for the kids to leave their boots or outdoor toys.
Keep it Cooler Inside
Homeowners may assume a deck cover is only for outdoor purposes. But they actually help cool your home off inside as well. A deck cover turns the deck into a shaded area, blocking it from the sun and heat. Since the deck is off your home, it's also shielded from the sunlight and thus reduces your cooling bills.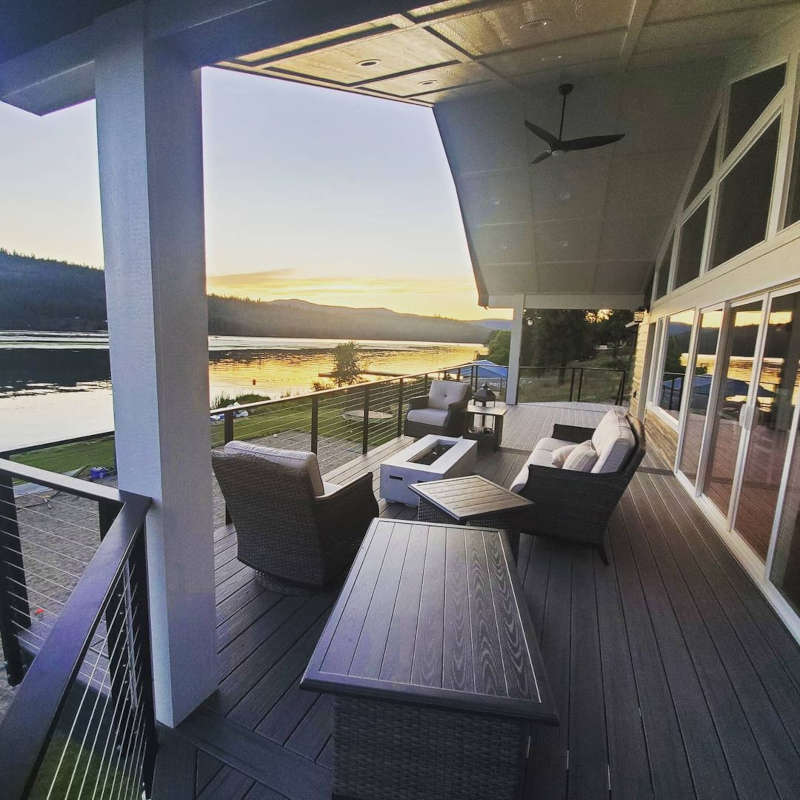 Get the Most Out of Your Outdoor Living Area
An uncovered deck is only available when the weather conditions are suitable. With a deck covering, there are no limitations. You can make the most of your deck and spend more time enjoying your yard. Barbeque season doesn't have to end with a covered deck.
Work Outdoors
Working outside while lounging in the sun can be a great way to break up the day and stay motivated. The glare from the sun can make seeing your laptop screen a challenge. A covered deck provides just the right amount of shade so you can move your home office to the deck.
Increase Home Value
A covered deck can add value to your home. The ROI varies depending on the materials used and whether the roof is part of the house or a freestanding unit. Deck covers also add to the desirability and curb appeal of your home.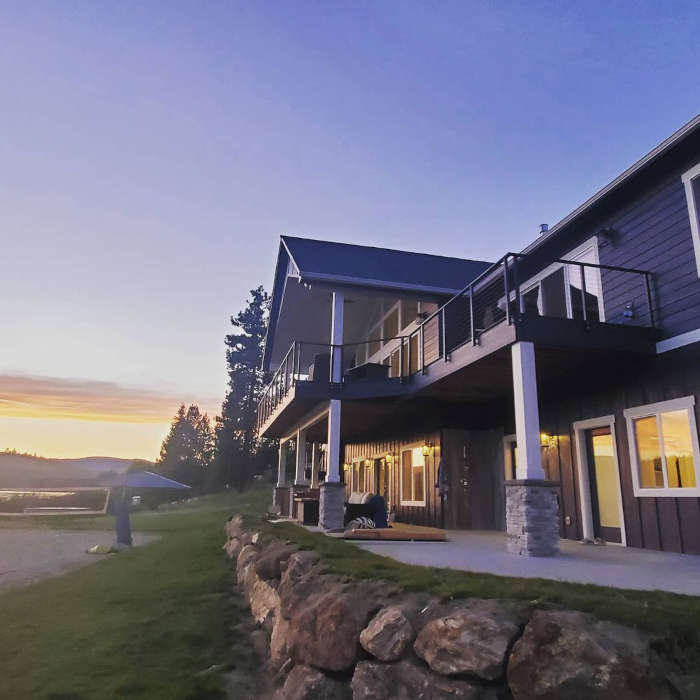 Should You Invest in a Deck Cover?
Deck covers are a worthwhile investment for any homeowner who spends time in their yard and wants to keep their space in tip-top shape. They add an elegant touch and provide value while offering shelter so you can enjoy the fresh outdoor air.
If you're interested in building a deck cover and want to discuss your options, contact us today or book your free consultation.