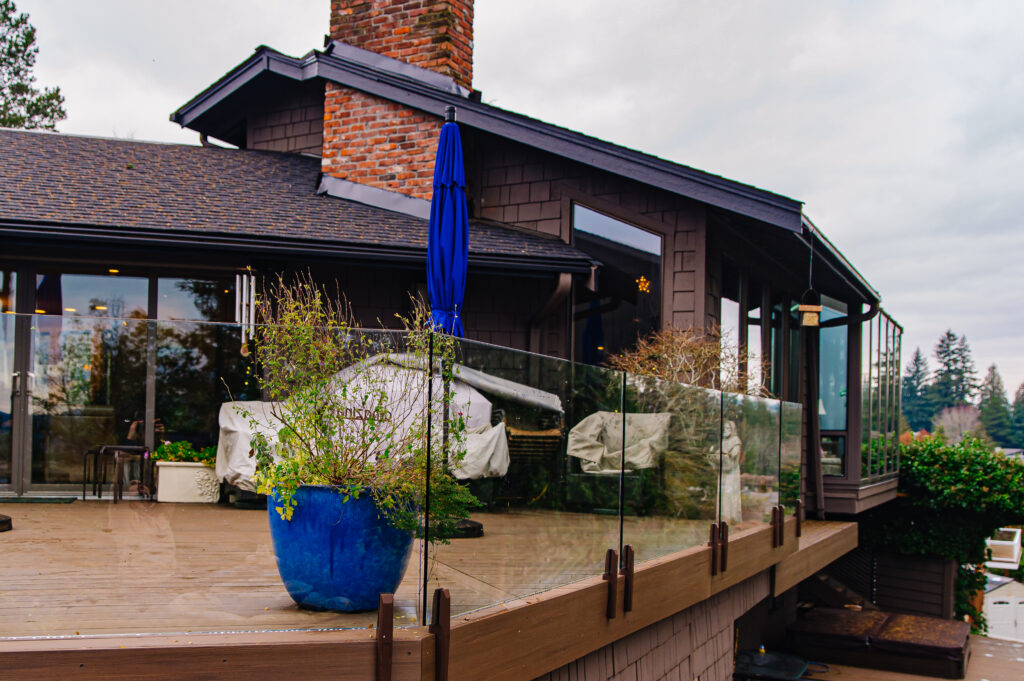 Dive into the hottest deck trends of 2023, from deck lighting wizardry to rooftop deck escapes. Uncover smart storage secrets, embrace privacy, invite nature's tranquillity and much more!
As the threshold between your home and the beauty of the outdoors, your deck has never been more central to your living space. This year, it's all about blending form and function, embracing innovation, and crafting spaces that reflect personal style and sustainability. Whether you're updating an existing deck or starting from scratch, 2023 brings exciting trends that elevate your outdoor space into a sanctuary of comfort and style.
From the practical magic of integrated storage to the enchanting allure of deck gardens, join us in discovering seven trends that are redefining decks this year.
Illuminating Deck Spaces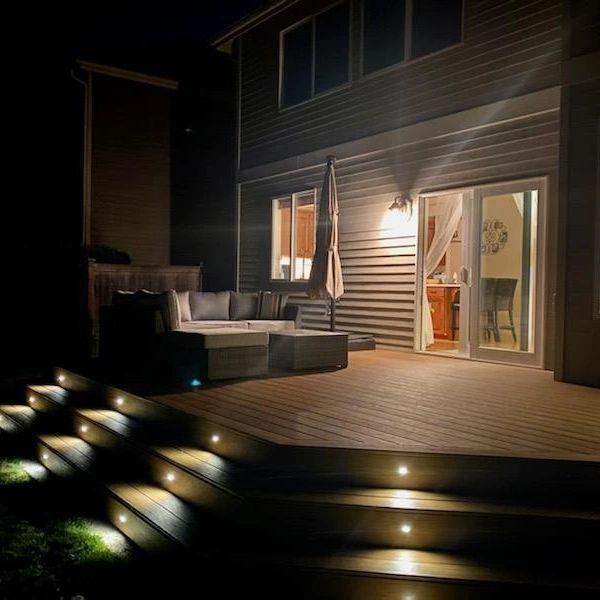 Picture this: It's a warm summer evening, and your deck is glowing with just the right amount of light. Not only does it set the mood for a perfect night of relaxation, but it also ensures that everyone can safely navigate the space. That's right, folks—deck lighting is not just about ambiance; it's a safety game-changer.
Now, let's talk options. LED strips along the railings are a sleek and modern choice that also serve as a safety feature. They illuminate the perimeter, making it easier to move around, especially when the sun sets. And for those who love tech, smart lighting systems are a dream. Control the brightness, change colors, and even set schedules—all from your smartphone. It's convenience and safety rolled into one.
Rooftop Deck Craze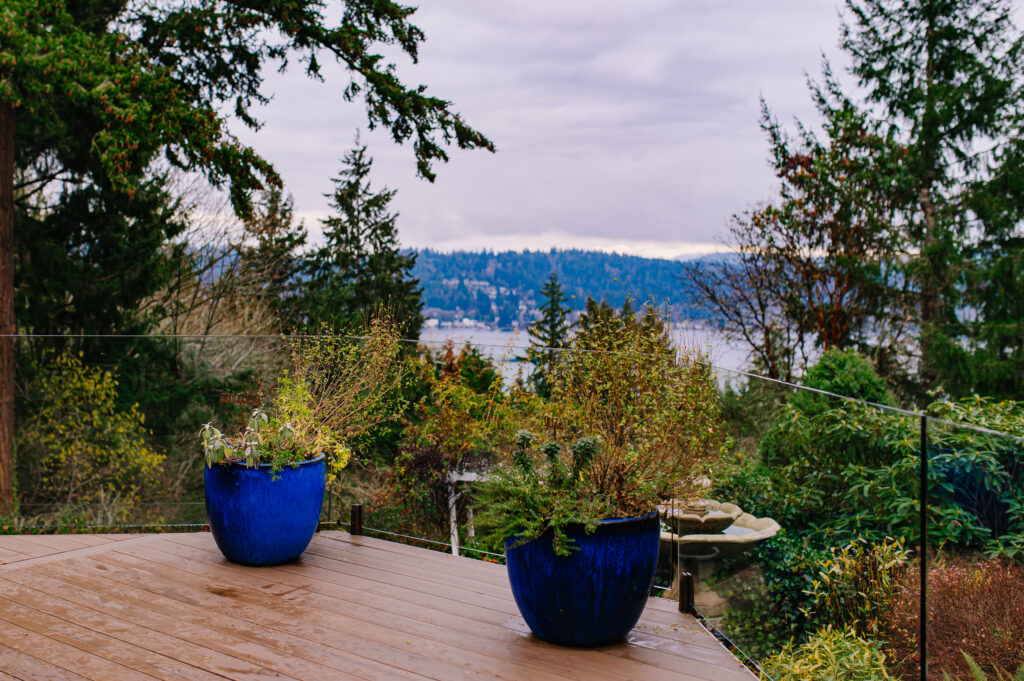 Step up your outdoor game with the rooftop deck craze sweeping the nation. Imagine an elevated oasis where cityscapes meet the sky, offering a unique blend of urban sophistication and open-air freedom. Rooftop decks are versatile spaces that can be transformed into anything from a serene garden retreat to a lively entertainment hub.
With modern materials like composite decking, these sky-high sanctuaries are also durable and low-maintenance. It's more than just an architectural feature; it's a new way to experience your home and city.
Smart Storage Solutions
Storage has evolved far beyond the basic under-deck shed. Today, smart storage solutions are seamlessly integrated into deck designs, offering both utility and aesthetic appeal. From built-in benches with hidden compartments to pull-out drawers cleverly concealed within the deck's structure, the focus is on maximizing space without compromising style.
These innovations not only maximize available space but also contribute to a clutter-free and aesthetically pleasing environment. Whether you're aiming to discreetly store garden tools or need a hidden alcove for your outdoor cushions, contemporary storage options ensure every square foot of your deck serves a purpose.
Rethinking Traditional Railings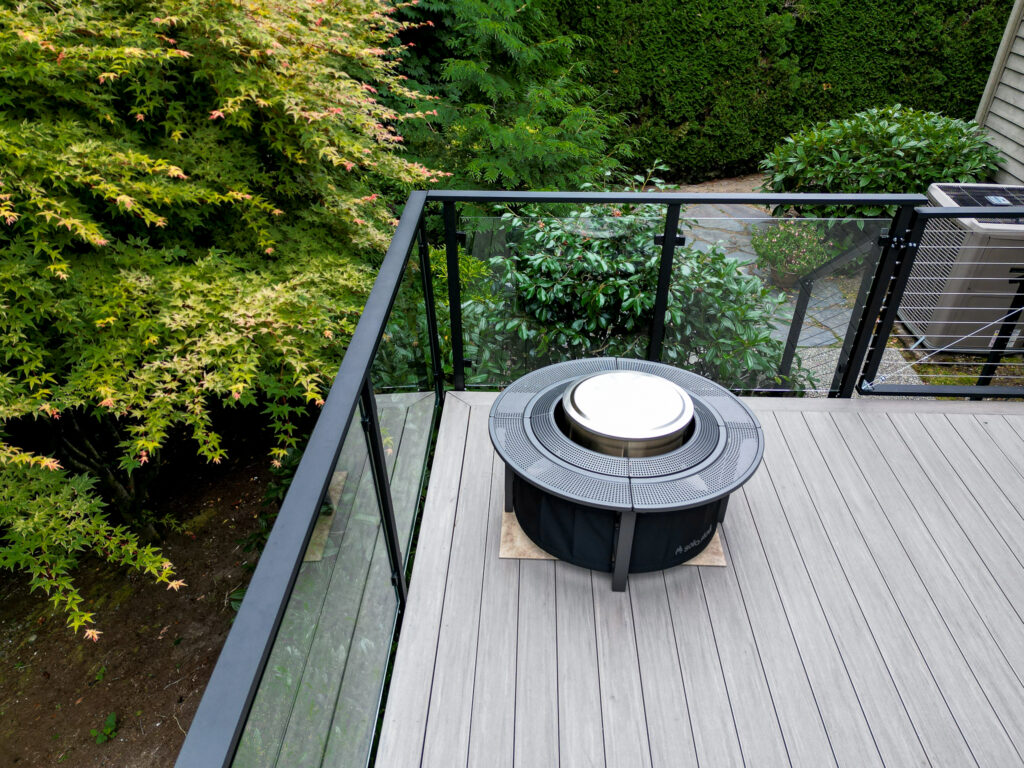 Deck railings are undergoing a creative transformation, offering more than just safety features. Tempered glass options are gaining traction for their ability to provide clear, uninterrupted views, making your deck an open extension of your living space. Metal railings are also making a statement, offering sleek, modern lines that add an industrial flair.
While wood remains a classic choice, it's now often enhanced with custom finishes and patterns that break from the norm. The focus has shifted from mere functionality to a blend of safety and personalized style, allowing your deck to be true to your home's character.
Eco-Friendly Decking
Sustainability is taking center stage in the realm of outdoor living spaces. Eco-conscious materials like composite boards, crafted from recycled plastics and wood fibers, are increasingly popular choices. These options not only reduce your carbon footprint but also demand less maintenance than their traditional wood counterparts.
Add-ons like solar-powered post caps and energy-efficient LED lighting further contribute to a greener outdoor experience. In essence, every facet of your outdoor area can be tailored to align with environmental responsibility.
Privacy-First Decking
Privacy is no longer an afterthought in modern deck designs; it's a central feature. From tall lattice screens to lush vertical gardens, there are many ways to create a secluded oasis right in your backyard. Even the choice of decking materials can contribute to your privacy.
For instance, frosted glass railings offer a balance between openness and seclusion.
Additionally, strategic placement of planters, pergolas, and even outdoor curtains can transform your deck into a private retreat. The goal is to craft a space that feels both intimate and inviting, a sanctuary where you can unwind without feeling exposed.
Natural Elements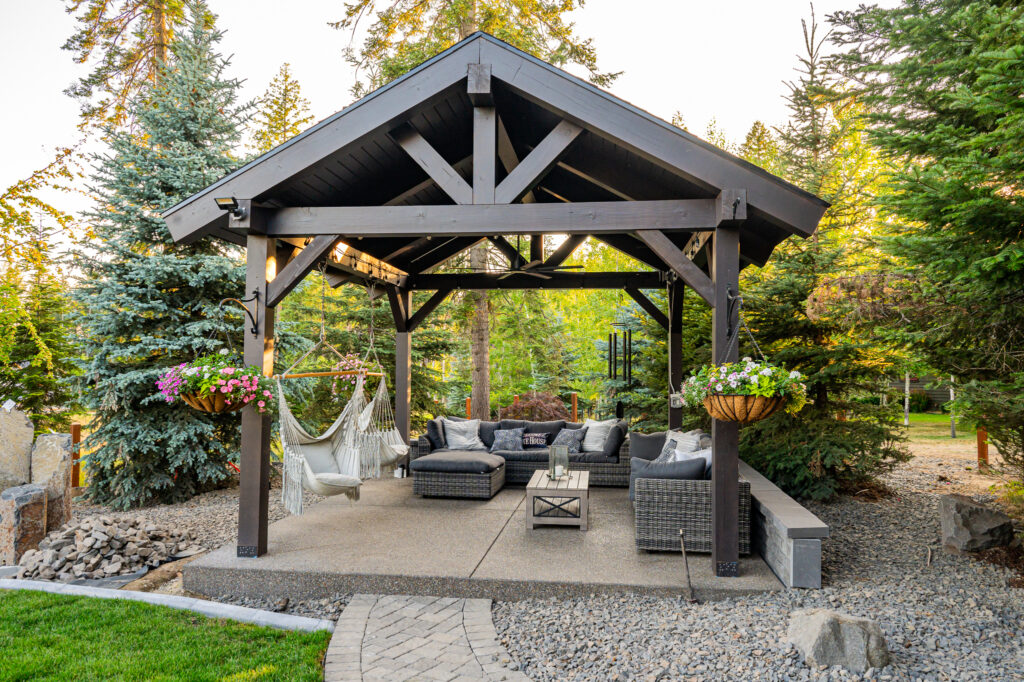 Incorporating natural elements into your deck design can be a transformative endeavor.
Picture the serene ambiance created by the elegance of a well-placed rock garden, or the soothing shade provided by strategically planted trees. It's more than just visual appeal; these elements engage your senses and elevate your outdoor experience.
They turn your deck into a tranquil haven where you can immerse yourself in nature's beauty, finding solace and relaxation right in your backyard.
Ready to Transform Your Deck into an Outdoor Paradise?
As we wrap up our exploration of the hottest deck trends in 2023, remember that your deck is more than just a wooden platform; it's an extension of your lifestyle.
Whether you're seeking a modern minimalist design, a rustic retreat, or any style in between, let 3 Brothers Decking turn your vision into reality.
So, as you embark on your 2023 deck journey with us, rest assured that you're not just getting a deck; you're getting peace of mind.
Discover the perfect deck for your lifestyle—explore our services now!