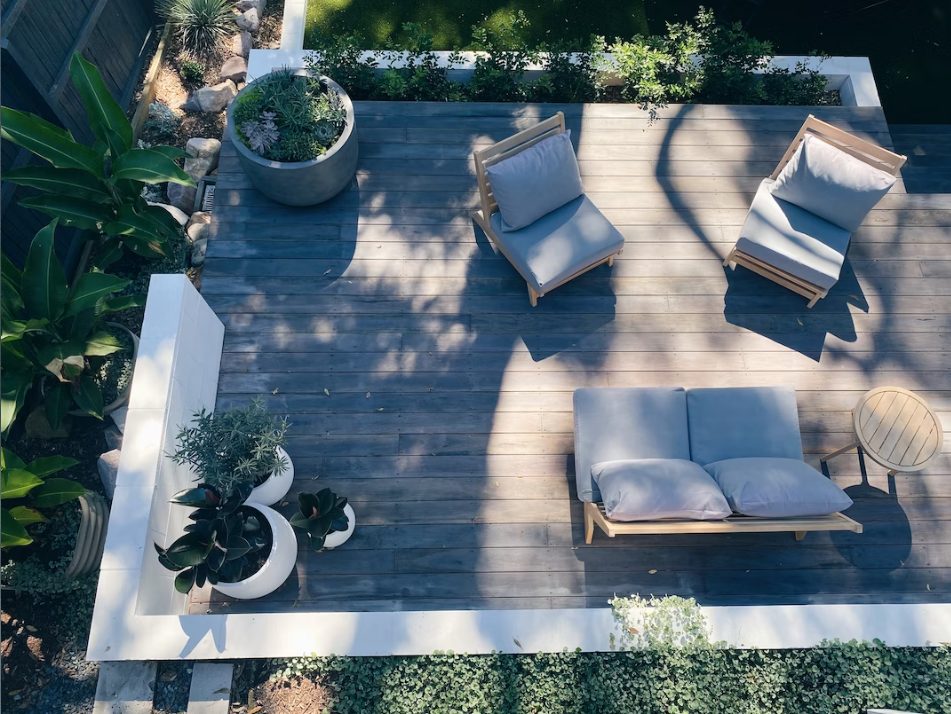 Transforming Smaller Spaces into Havens of Relaxation and Style
Designing a small deck requires an embrace-and-elevate approach: embrace the intimacy of the space and elevate its potential through innovative design. This philosophy paves the way for a cozy yet impactful outdoor experience, proving that size does not limit the joy and utility a deck can provide.
Whether you're dealing with a modest city balcony or a petite suburban porch, there are many ways to amplify its appeal and make every square inch count.
Selecting Scale-Appropriate Pieces
Choosing the right furniture for a small deck means balancing scale and function. Each item should serve a purpose without overwhelming the space. Opt for compact, versatile furnishings that complement the deck's dimensions, like a bistro set that promises a comfortable spot for morning coffee or intimate dinners under the stars.
Dual-Purpose Furnishings: Choose pieces that serve multiple functions, like seating with built-in storage or collapsible tables
Proportional Pieces: Look for furniture scaled to the size of your deck—think slender frames and compact designs that maintain an open feel
Elevated Options: Consider bar-height tables and stools that take up less horizontal space and draw the eye upward, giving the illusion of more room
Growing Up, Not Out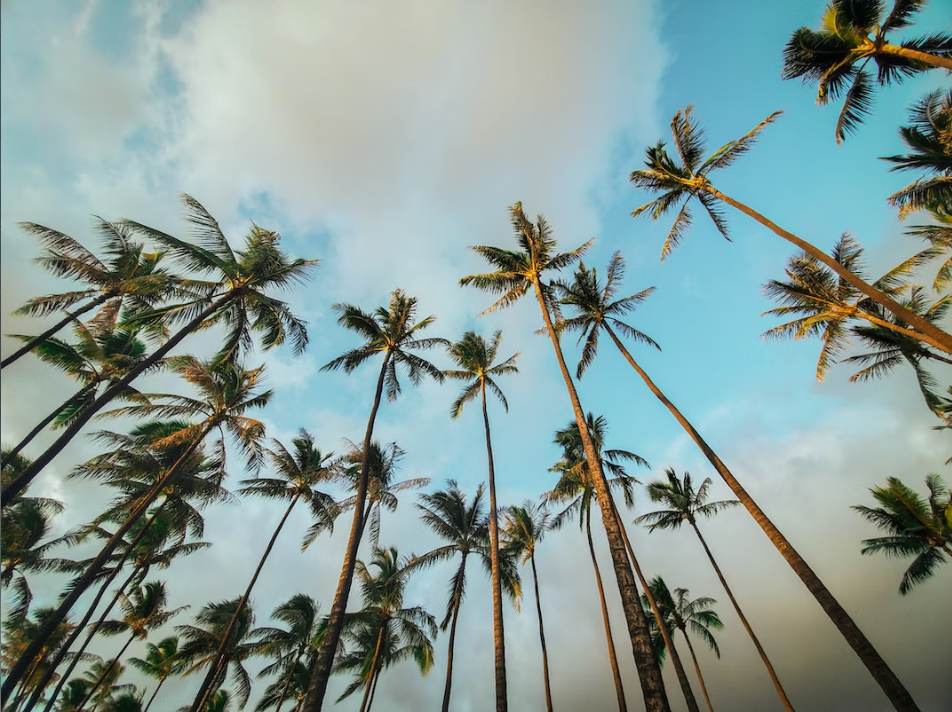 Small decks benefit immensely from vertical gardening. Use the height of your walls by installing floating shelves that can hold a collection of potted plants. Opt for planters in varying sizes and heights to create a dynamic display. Climbing vines or a small trellis with flowering plants can add a natural, lush feel without sacrificing floor space.
You can also select a mix of seasonal and perennial plants for year-round style and consider self-watering systems for easy maintenance. This approach not only enhances visual appeal but also supports biodiversity, transforming your deck into an enchanting vertical oasis.
The Magic of Color and Decor
Color and decor choices are vital in creating the perception of a larger area. A monochromatic color scheme or using various shades of the same color can unify the space and make it feel more expansive. Incorporate mirrors or reflective surfaces to bounce light around and create the illusion of depth.
Outfitting your deck with a few strategically chosen decor items can have a significant impact. For example, a single, large plant in a corner can draw the eye and make the space feel lush without the clutter of multiple smaller plants. Choosing decor with sleek lines and clear materials can also help maintain an uncluttered look.
Accessorizing with Purpose: Small Touches, Big Personality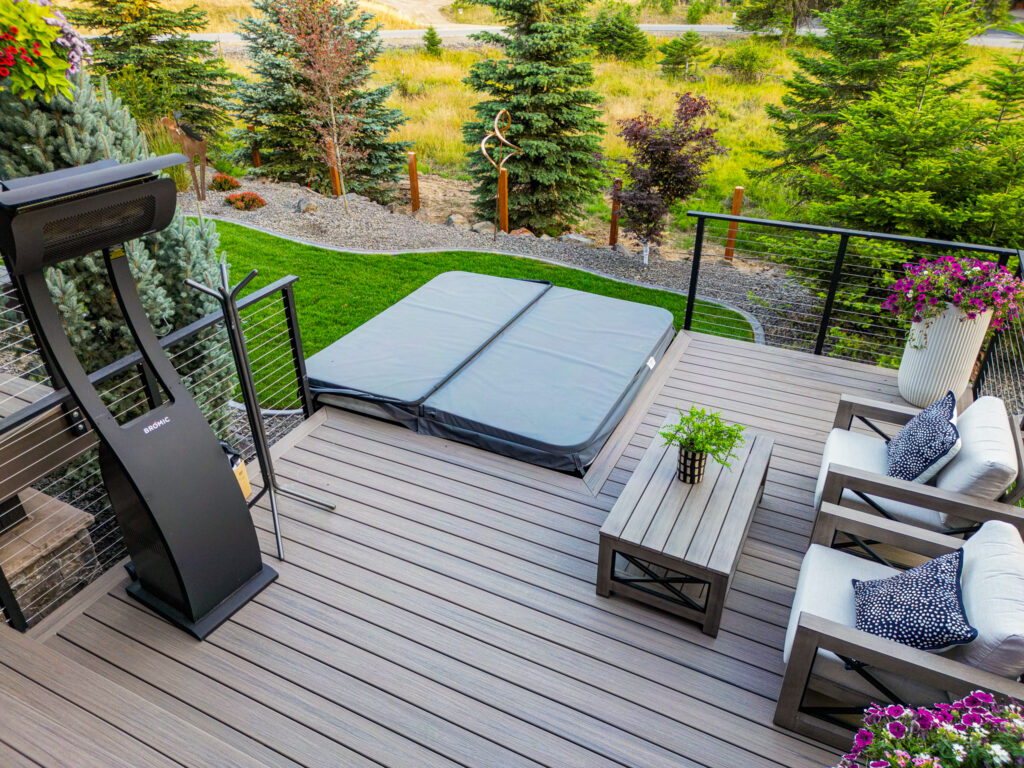 Personalizing your small deck space is all about choosing accessories that not only reflect your style but also serve a purpose. Here's how you can add character to your deck without overcrowding it:
Outdoor Rugs: An outdoor rug with a bold pattern can define the area, giving it a cozy foundation without taking up vertical space.

Tip: Choose a rug that's easy to roll up and store to quickly adapt your deck for different occasions.

Throw Pillows: Mix and match throw pillows with lively patterns or textures for a quick and easy pop of color that elevates comfort.

Action Step: Select weather-resistant fabrics to ensure longevity despite the elements.

Sensory Elements: Incorporate elements that appeal to the senses without occupying too much space.

Wind Chimes: Hang a set of melodious wind chimes to add a calming auditory layer to your deck's atmosphere.
Water Feature: A compact tabletop fountain can bring the serene sound of trickling water to your space.
Fire Pit: Opt for a small, portable fire pit that can serve as a warm centerpiece for those chillier evenings.

Safety Note: Ensure there's ample clearance above and around the fire pit to prevent hazards.
Maximize Your Space with Style
Still think a small deck can't pack a punch?
At 3 Brothers Decking, we turn compact spaces into impactful masterpieces. Our decks do more than defy square footage; they define your outdoor experience.
With an eye for elegance and a knack for utility, we transform limited square footage into limitless possibilities. When you work with us, your small deck will become a cherished extension of your home, a place where every inch invites adventure and every plank tells a story.
Don't let the size of your yard dictate the scale of your dreams.
Explore 3 Brothers Decking today—where small decks lead to big moments.