Elevate Your Living with a Balcony for Serenity and Open Air Charm
Imagine waking up to the soft symphony of the morning—a gentle breeze, the distant chatter of birds, and the tranquil vibe of the world just beneath the sun's warm embrace. A balcony provides a unique blend of privacy and openness, inviting the outside in while still offering a secluded retreat.
In this feature, we'll ascend the steps to understanding why your home deserves a balcony and how it can elevate not just your property value but your quality of life.
Unlimited Fresh Air and Sunshine at Your Doorstep
A balcony brings the unmatched gift of nature closer to you, offering a private slice of the outdoors where fresh air and sunlight are abundant. This personal haven invites you to indulge in the morning freshness and the warm embrace of the sun, right from the comfort of your home. It's a place to savor your morning coffee as the sunrise paints the sky or to unwind with a sunset that dips below the horizon in a blaze of color.
Incorporating greenery with a selection of potted plants not only enhances air quality but also crafts a miniature escape to nature that requires no more than a step outside your door. Your balcony can be the healthful retreat you need — a space where you can breathe deeply, soak in Vitamin D, and find serenity amidst the hustle of daily life.
With this outdoor extension, you're not just adding square footage to your home; you're enriching your living experience with every sunbeam and breeze that comes your way.
A New Angle for Home Aesthetics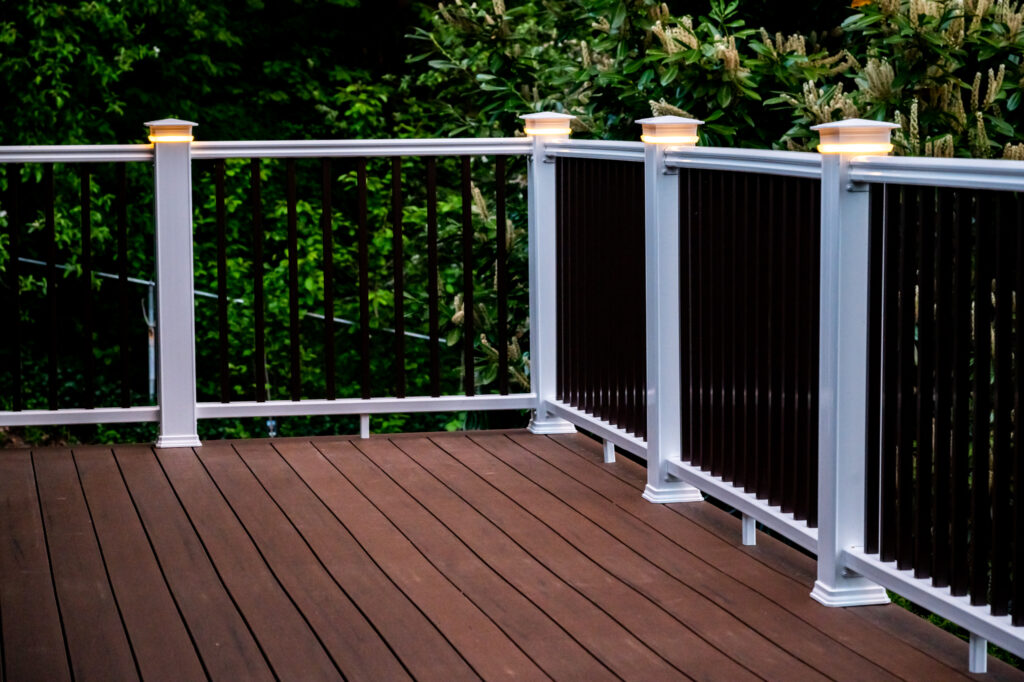 Reimagining the aesthetics of your home often begins with adding elements that offer both beauty and functionality. A balcony serves as a transformative addition that not only enhances your home's visual appeal but also provides a versatile space for personal expression and enjoyment:
Enhanced Curb Appeal: Introduce an architectural highlight with a balcony that captures attention and adds sophistication to your home's exterior.
Personal Expression: Treat your balcony as an extension of your home's character, decorating it to reflect your personal style or the season's spirit.
Extended Living Space: Utilize this addition as an extra room where tranquility meets outdoor freshness, increasing both the utility and allure of your living environment.
Embracing a balcony as part of your home is not just about adding outdoor space—it's about creating a nexus where aesthetic refinement and everyday life intersect seamlessly. This investment is one that pays dividends in daily enjoyment and long-term property value. Let your balcony be the cornerstone of your home's charm and a testament to your sense of style.
Year-Round Vacation Vibes
Imagine stepping out to a space that gives you the luxury of a vacation vibe every single day. That's what a balcony offers – a personal retreat where you can relish the quiet of the morning or bask in the golden hues of the setting sun. With the right seating and mood lighting, your balcony becomes an idyllic spot, inviting you to unwind or host intimate gatherings throughout the year.
Add a touch of green with potted plants, and you infuse life into your serene escape. It's a corner of your home that promises relaxation, a breath of fresh air amidst life's busy pace. Enhance it with plush cushions and throws, and you've crafted a cozy nook for all seasons.
A balcony introduces a new dimension to your home, where leisure and elegance coexist, offering a sanctuary of peace and aesthetic pleasure.
Backyard Balcony Bliss for Endless Fun
The addition of a balcony transforms your home into an entertainment paradise, where the sky becomes your ceiling and the horizon, your backdrop. Picture this:
Versatile Hosting Area: Your balcony serves as the ultimate al fresco venue for gatherings, from casual barbecues to intimate candlelit dinners under the stars.
Scenic Ambiance: With strategic lighting and cozy furnishings, this outdoor nook creates an enchanting setting that rivals any high-end venue.
Extended Living Quarters: Seamlessly blend indoor comfort with outdoor freedom, expanding your family's living area and providing a scenic platform for social events.
This space isn't just another room in your house; it's a stage for memories waiting to be made. Whether it's a lively celebration or a peaceful morning with a book, your balcony accommodates all the facets of entertainment you can imagine. Say goodbye to the confines of walls and let your social life spill out into the open air, with nature as your co-host.
Elevate Your Lifestyle with a 3 Brothers Decking Balcony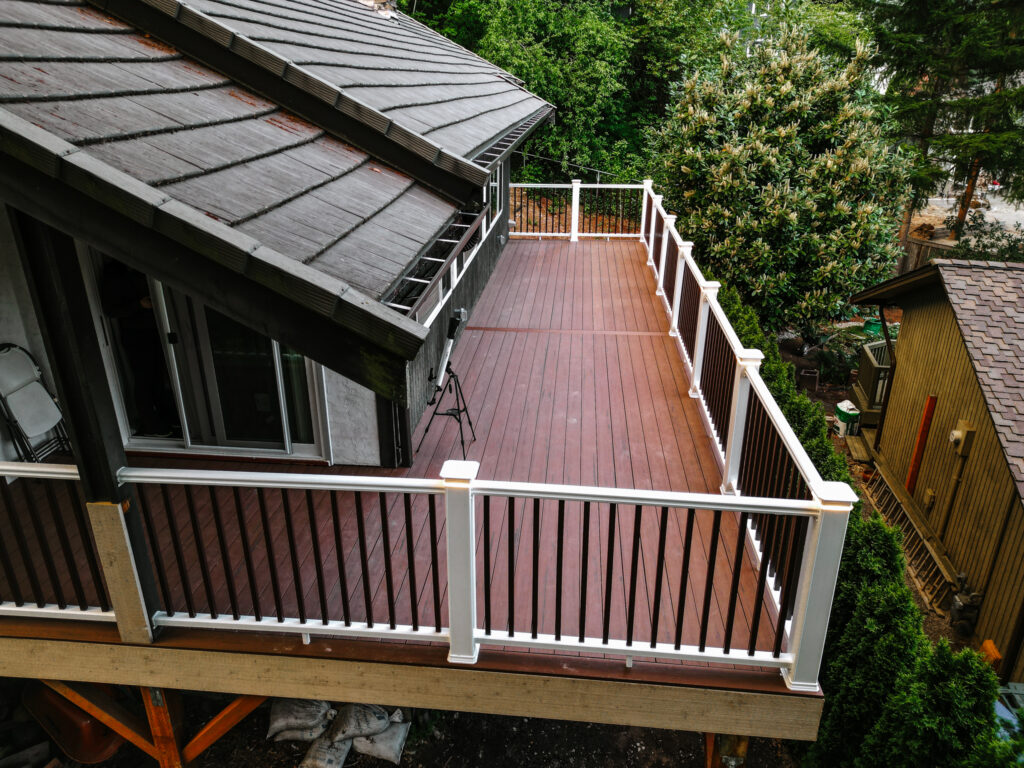 Your home is your sanctuary, and with a balcony designed by 3 Brothers Decking, it becomes a celebration of the outdoors. Imagine a space where every sunrise and sunset is a private showing, where moments of peace or exhilaration are yours to design. We bring over three years of expertise in creating spaces that offer more than a breath of fresh air—they provide a new perspective on life's simple pleasures.
Our commitment is to quality, beauty, and functionality, ensuring that your new balcony is a seamless addition to your home. It's not just an investment in real estate; it's an investment in your well-being. With 3 Brothers Decking, your vision of an outdoor sanctuary becomes a reality.
Thinking about enhancing your home with a bespoke balcony?
Reach out to 3 Brothers Decking, where your dream space awaits.