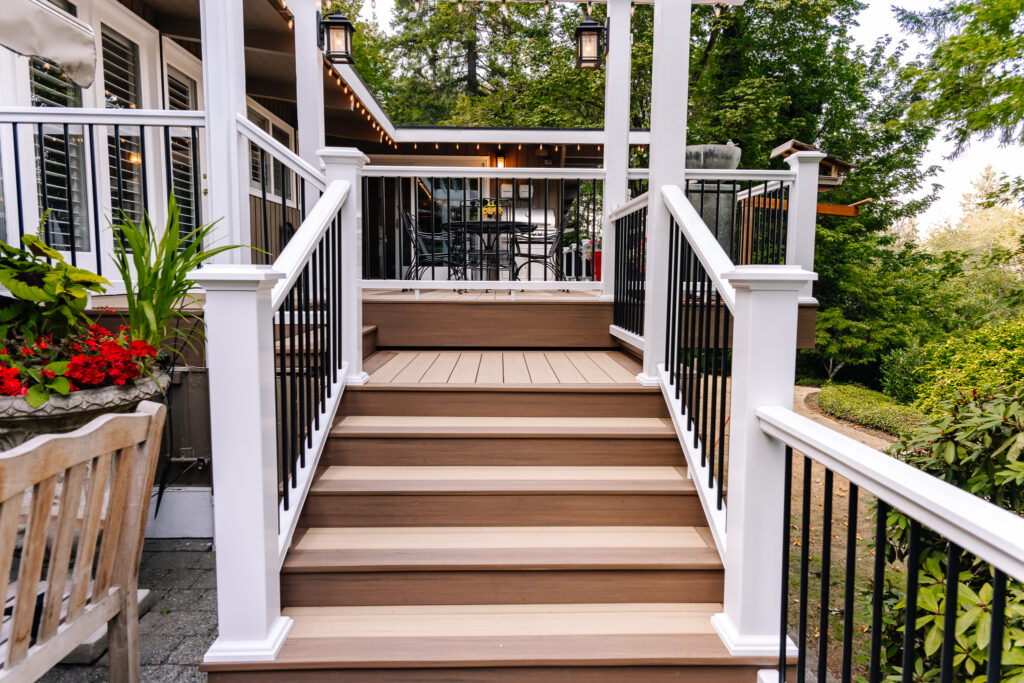 Imagine a stunning outdoor space where you can relax, entertain, and soak up the beauty of the great outdoors in style and comfort. With 3 Brothers Decking, that dream becomes a reality. We've recently completed a breathtaking two-tone Azek deck paired with a sleek white surface mount with black post composite railing and a charming pergola.
The Deck: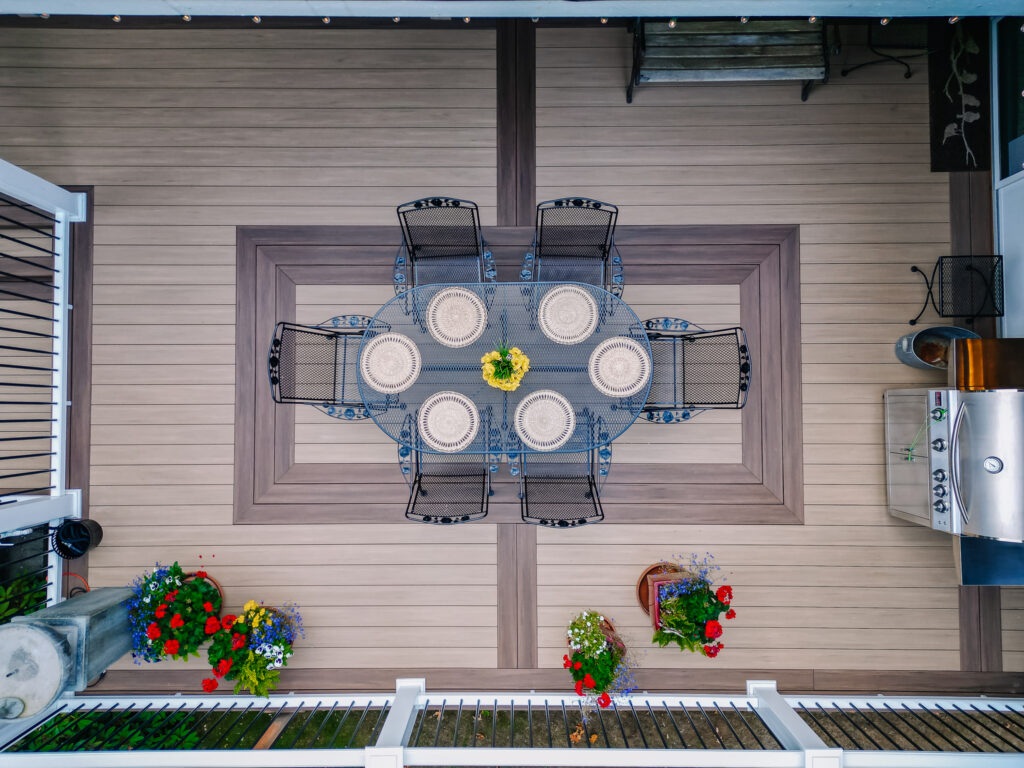 Two-Tone Beauty: The use of two contrasting Azek deck colors creates a visually striking effect. This innovative design technique draws attention to the unique layout of the deck while offering a stunning contrast of colors.
Resilience and Durability: Azek decking is renowned for its resistance to moisture, mold, and mildew, ensuring that your deck will remain in pristine condition throughout the seasons.
Minimal Maintenance: Bid farewell to the tedious annual staining and sealing. Azek decking requires minimal upkeep, giving you more time to relish your outdoor retreat.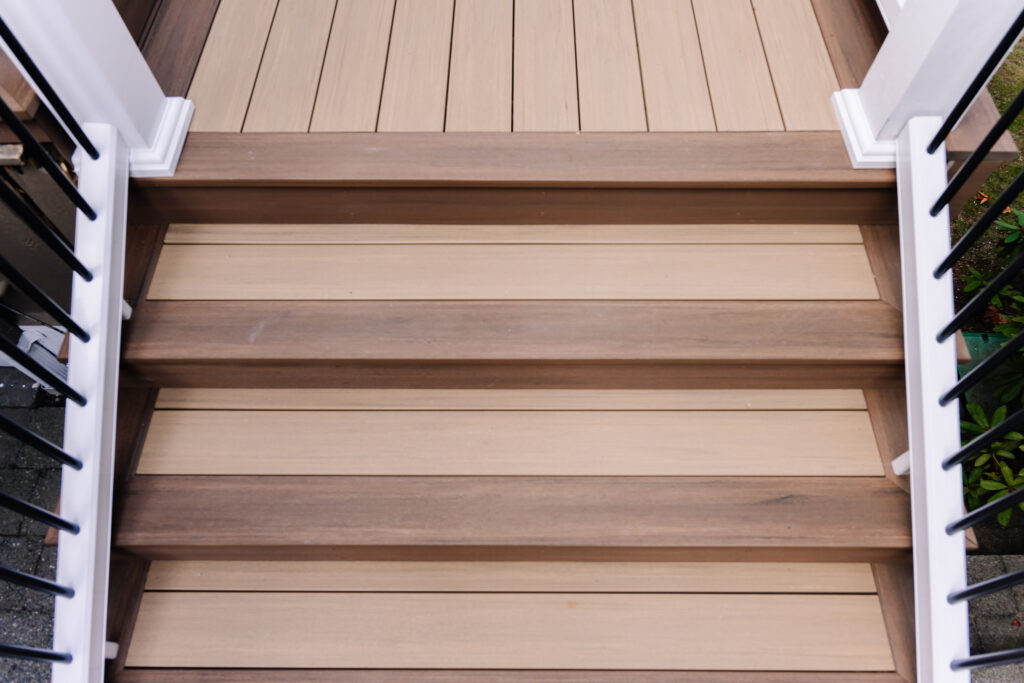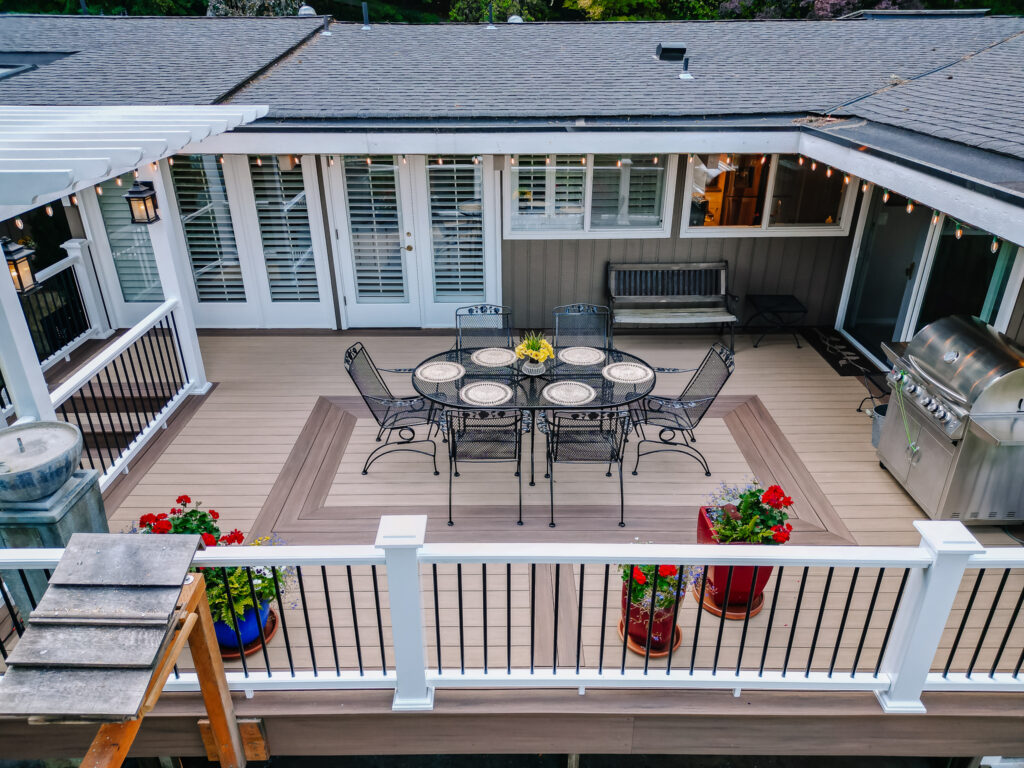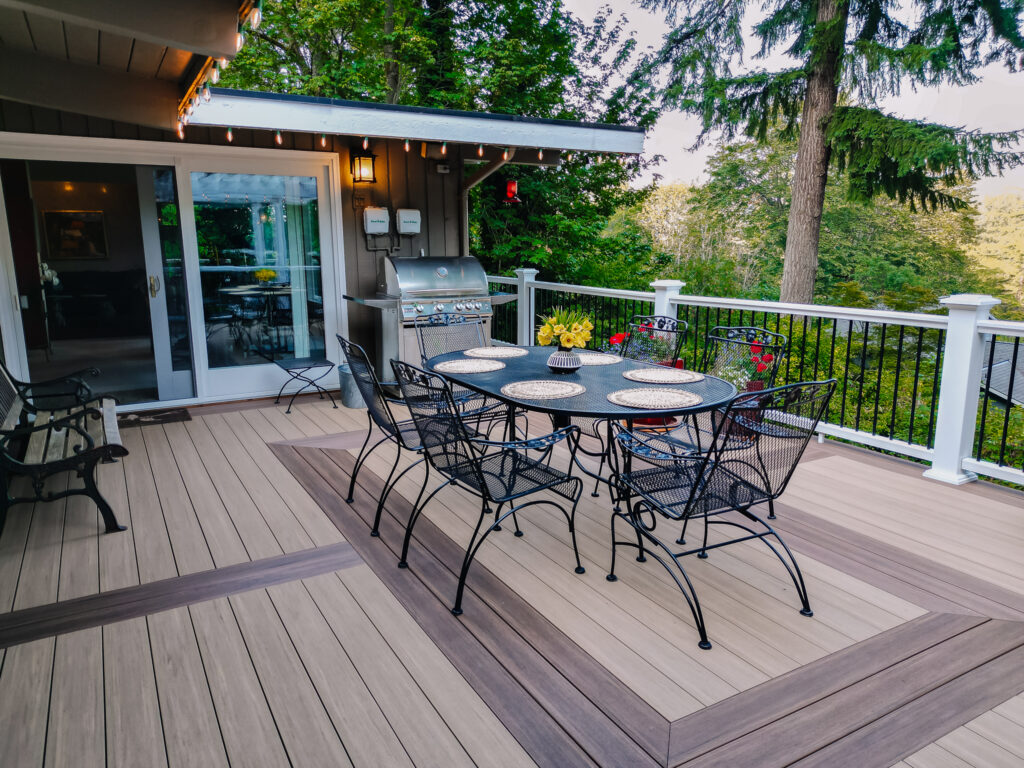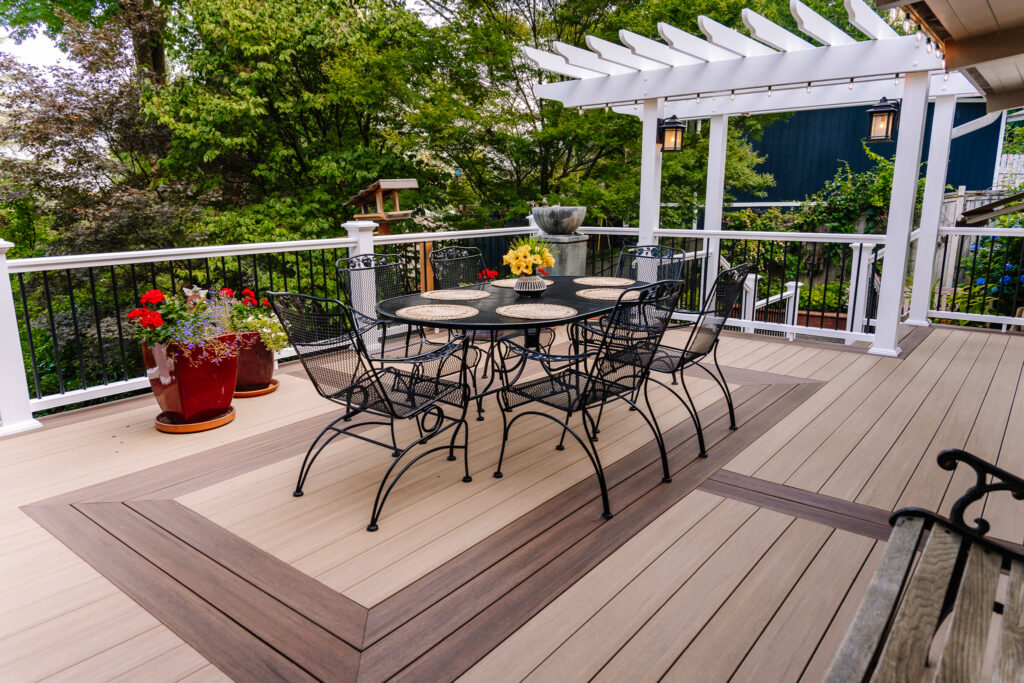 The Railing: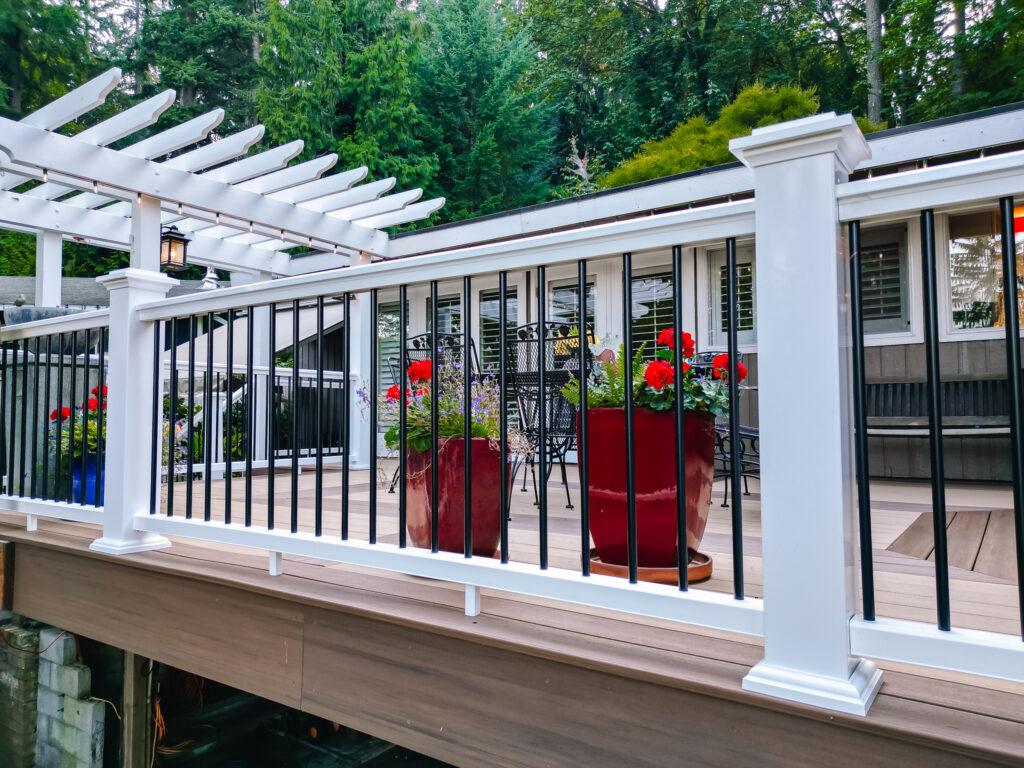 The Sleek Elegance of Composite Railing
The white rail, black post surface mount composite railing contrasts beautifully with the Azek composite decking while offering a range of benefits.
Modern Aesthetic: Composite railing exudes a contemporary and sophisticated look that perfectly complements the deck's design. The absence of visible screws and fasteners adds to its overall appeal.
Sturdiness and Safety: Safety is paramount, and composite railing not only looks good but is also sturdy and secure. It provides stability and peace of mind, ensuring that your outdoor space is safe for everyone.
Low Maintenance: Similar to Azek decking, composite railing requires minimal maintenance. With a simple wipe-down and occasional cleaning, your railing will stay looking brand new for years to come.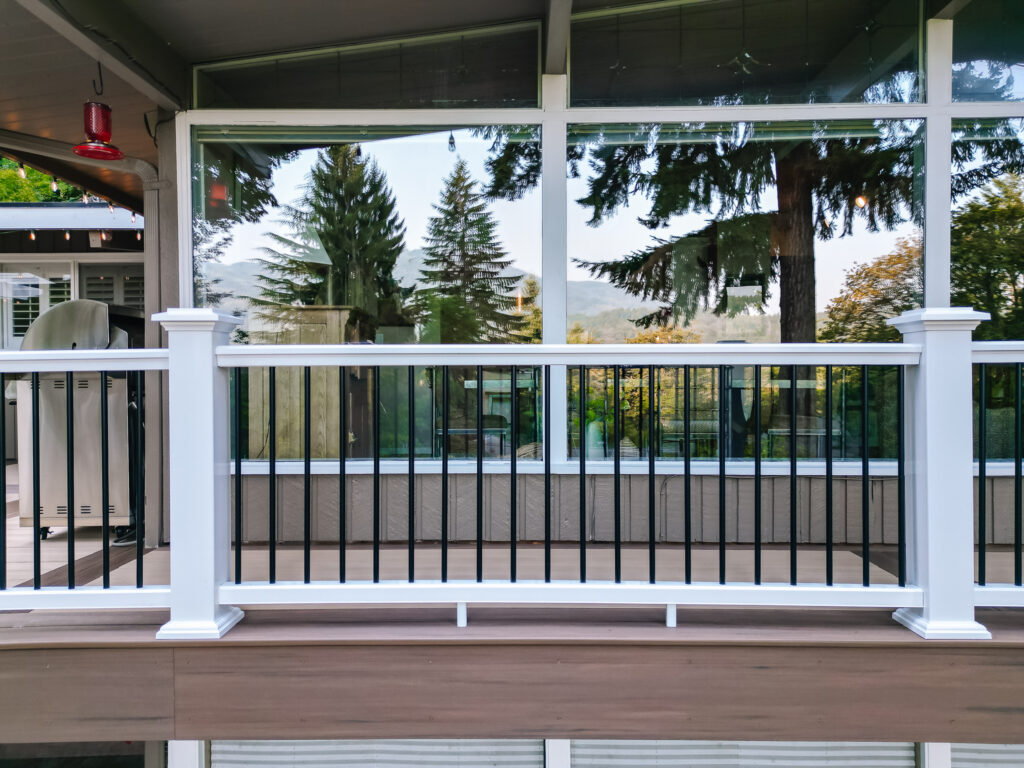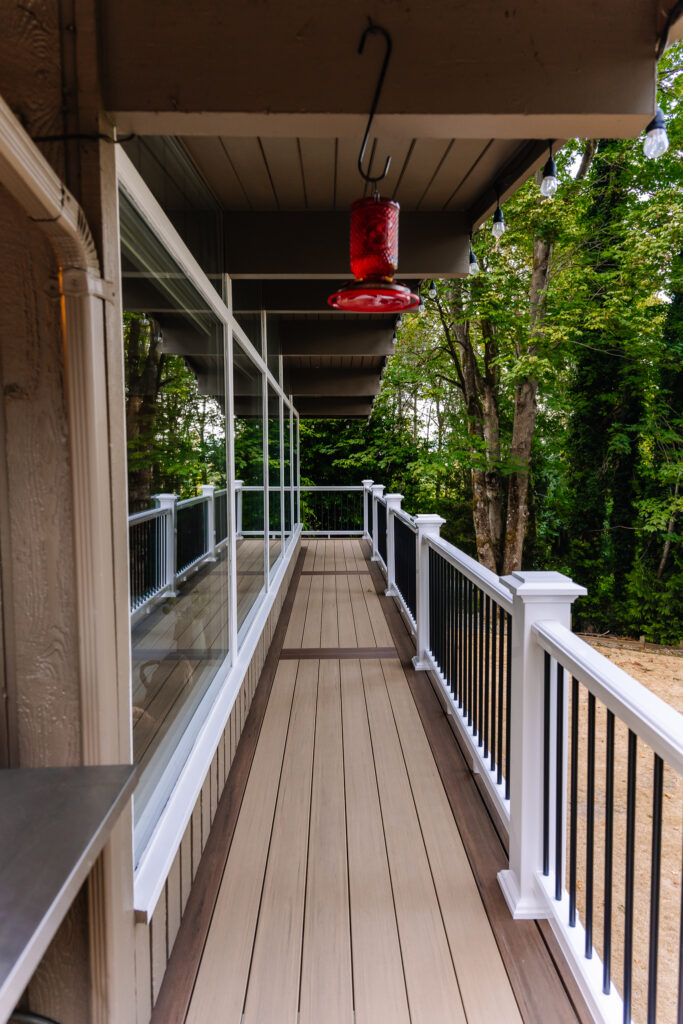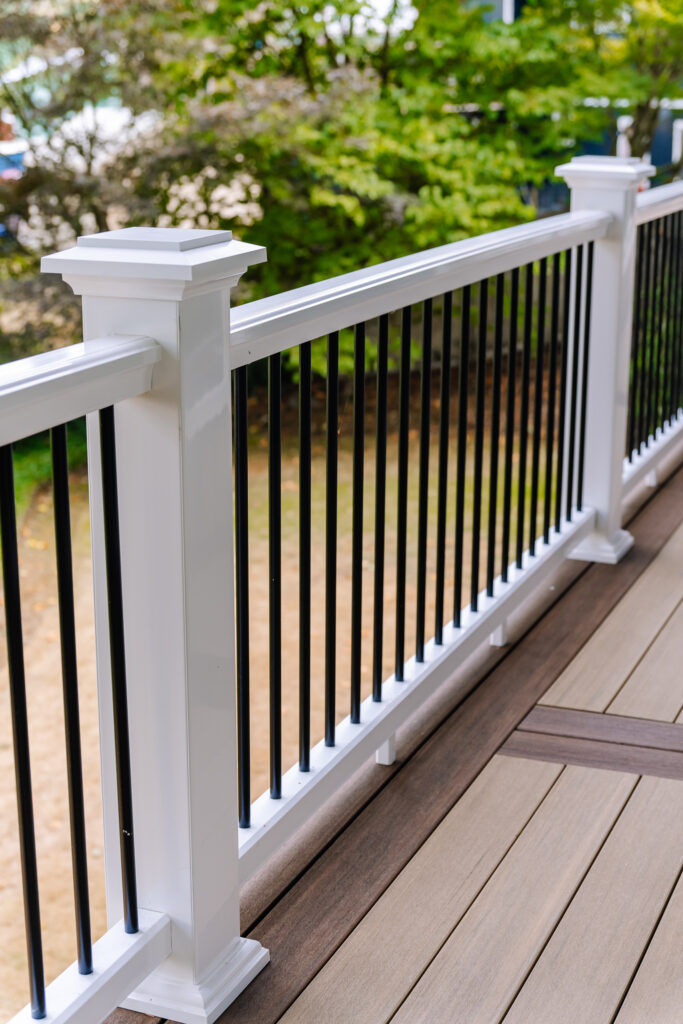 The Pergola: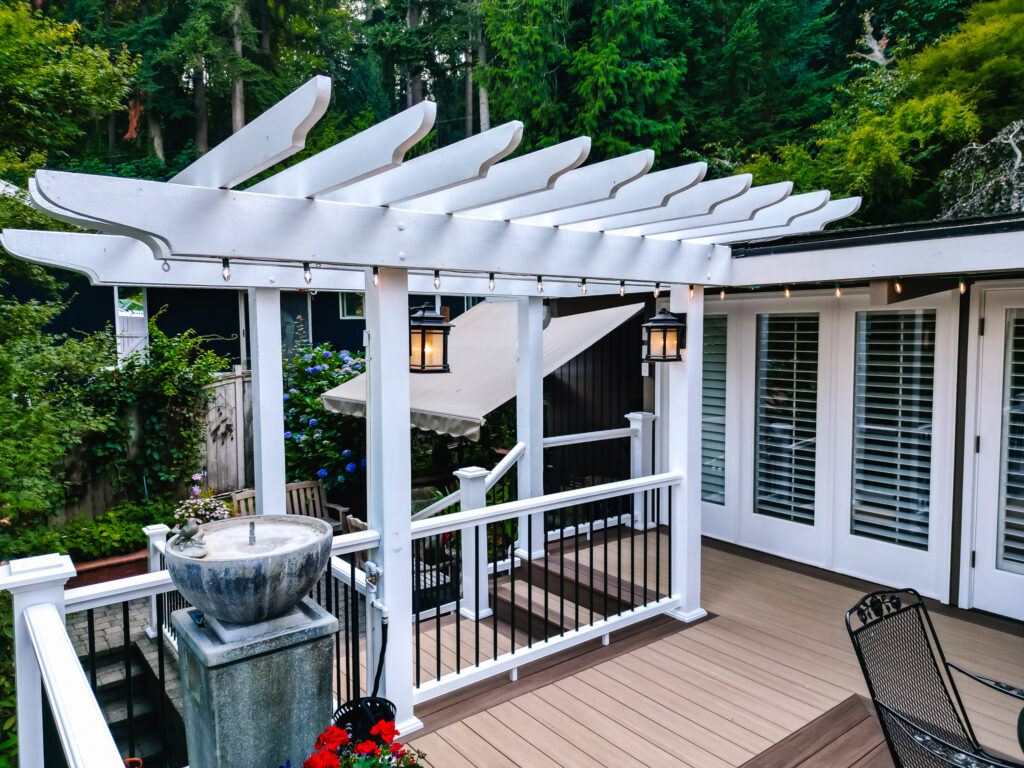 Adding Shade and Elegance with a Pergola
Adding a pergola to your deck not only provides shade, but a touch of elegance.
Shade and Comfort: With the open lattice design of the pergola, you can enjoy the outdoors while staying comfortably shaded from the sun. It's the perfect spot to relax, dine, or entertain guests without the discomfort of direct sunlight.
Architectural Sophistication: The pergola elevates the overall aesthetics of the outdoor space, adding a touch of architectural beauty and sophistication. It's a centerpiece that ties the entire area together.
Customization: Pergolas can be tailored to your specific design preferences. Whether you prefer a modern or traditional look, 3 Brothers Decking can create a pergola that aligns with your vision.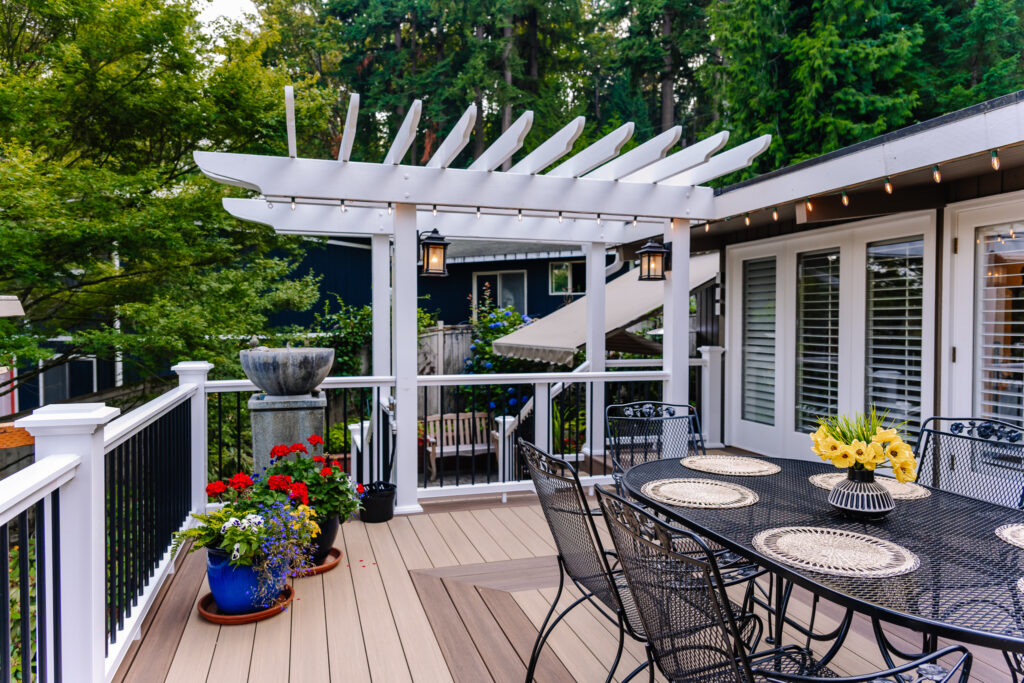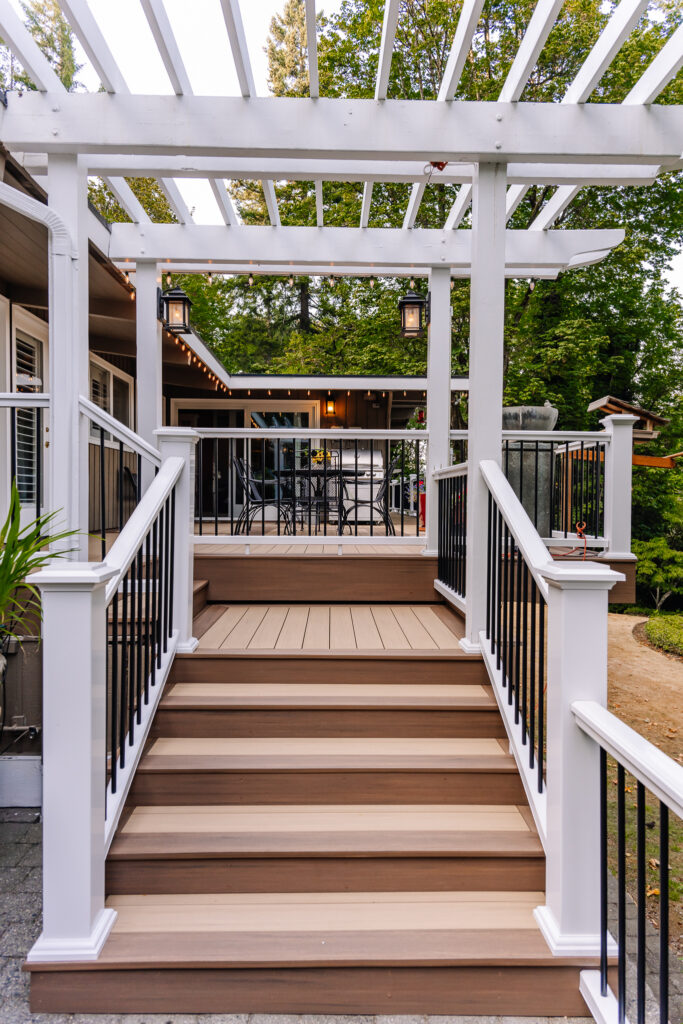 This two-tone Azek deck with surface mount composite railing and a pergola exemplifies our commitment to creating remarkable, functional, and low-maintenance outdoor spaces. Whether you're looking to upgrade your existing deck or embark on a new project, 3 Brothers Decking is your partner for an outdoor oasis that takes your living to a whole new level of excellence.
If you're ready to elevate your outdoor living space with a stunning deck, railing, or pergola, contact 3 Brothers Decking today at (425) 505-5282. You can also get a FREE deck consultation by completing this short form.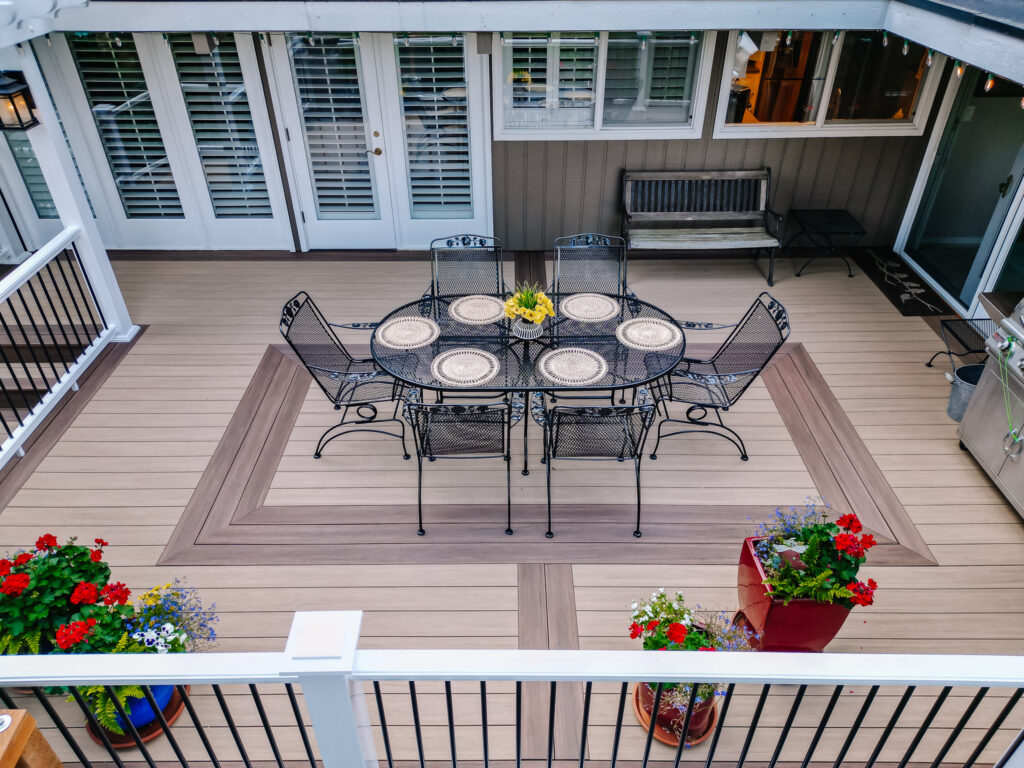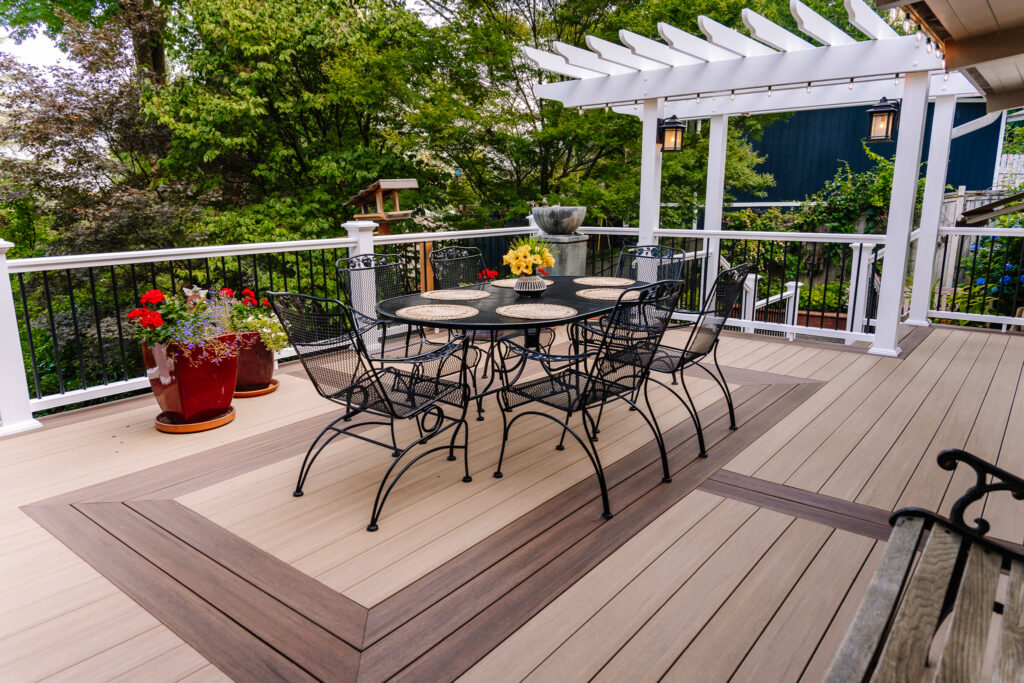 3 Brothers Decking – where every project is a work of art and a source of pride. Your dream outdoor retreat is just a step away!