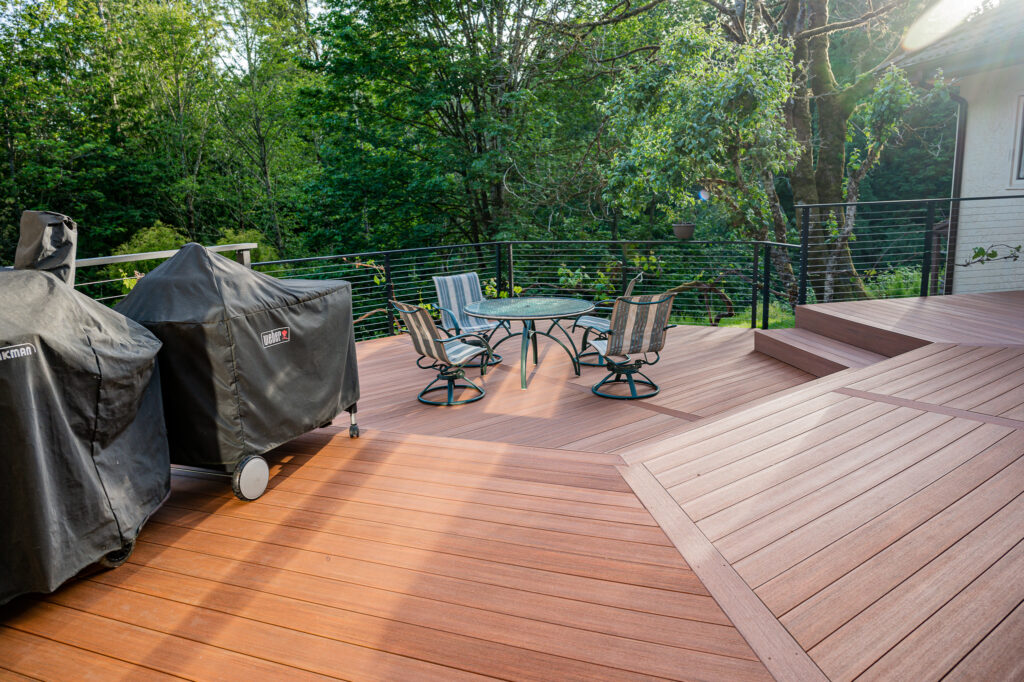 Navigate the intricacies of deck safety with our comprehensive 10-step guide, ensuring your summer BBQs and gatherings are both fun and secure.
Summer is here, and the allure of your deck is irresistible. The grill is ready, the sun is shining, and the promise of relaxation and social gatherings beckons. But before you send out those invites for your next BBQ, there's a critical factor that can't be ignored: deck safety.
Why Deck Safety is a Must-Have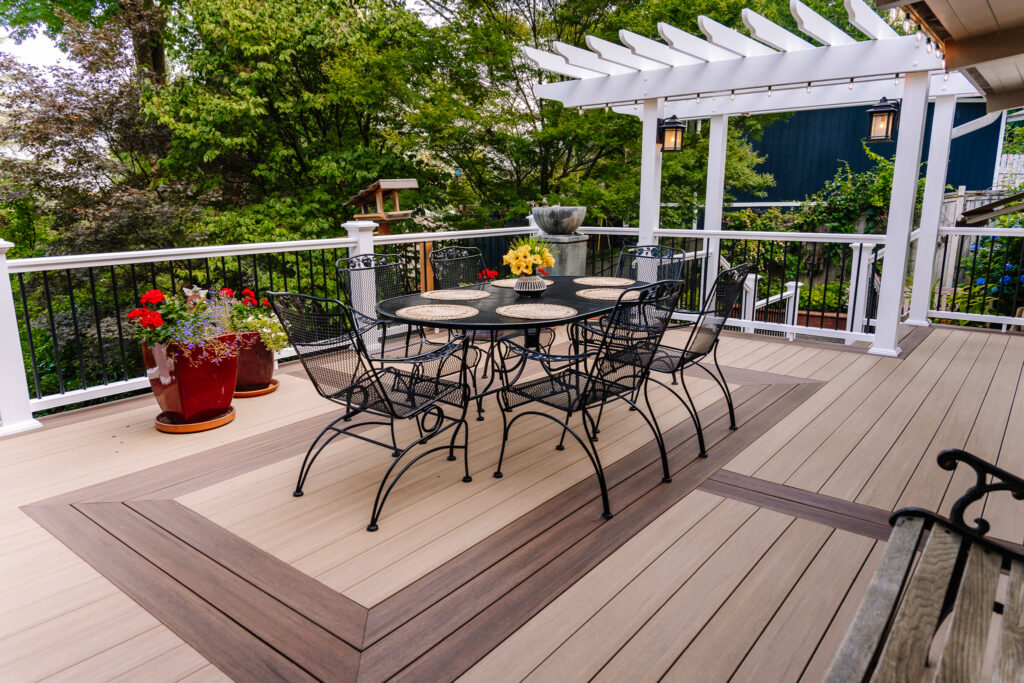 Picture this: Your guests are enjoying themselves, the kids are playing, and the grill is working overtime. Suddenly, a board creaks ominously or even worse, a railing gives way. The mood shifts from joyous to anxious in a heartbeat, and the day is ruined. Worse yet, someone could get seriously injured.
That's why we've crafted this essential guide to deck safety, especially tailored for those high-traffic summer months. We'll walk you through the must-know tips and tricks to ensure your deck is a safe haven for fun, relaxation, and the making of happy memories.
So, before you light that grill or chill that drink, read on. Your perfect summer starts with a safe deck, and we're here to show you how to make that happen.
The Hidden Dangers of a Packed Deck
Hosting a summer BBQ or family gathering? Your deck may be the hotspot, but overcrowding is a risk you don't want to take. Every deck has a weight limit, and exceeding it could spell disaster, from structural damage to a full-on collapse.
Overcrowding isn't just a structural issue; it's a safety hazard. A packed deck makes it hard to move, increasing trip risks and making emergency exits difficult. In a nutshell, more isn't always merrier when it comes to deck gatherings.
So what can you do?
Keep your deck weight limit in mind, or aim for about 15 square feet per person
Keep the guest list manageable
Remember that your deck is an extension of your home, not a stadium
The 5-Minute Deck Inspection That Could Save Your Party
Before the guests arrive and the grill gets going, a quick deck inspection is non-negotiable. It's your safety net against potential mishaps. In just five minutes, you can spot issues that need immediate attention—loose nails, shaky railings, or splinters waiting to happen.
This isn't just about keeping up appearances; it's about ensuring a safe and enjoyable environment for everyone. So, take those crucial minutes to give your deck the once-over. Trust us, it's time well spent.
The Safest Decking Materials Money Can Buy
When it comes to decking, not all materials are created equal. If safety is a top concern—and it should be—you'll want to invest in the best. Composite decking, for instance, offers a slip-resistant surface and high durability, making it a prime choice for high-traffic areas.
And let's not forget about railings; materials like aluminum and tempered glass combine both form and function, providing a secure yet stylish barrier. So, when planning your deck, make material choices that offer peace of mind and aesthetic appeal. It's an investment in safety you won't regret.
Railings: The Safety Net You Didn't Know You Needed
Think of railings as the silent guardians of your deck. They're more than just a design element; they're a crucial safety feature. Whether you opt for classic wood, sleek metal, or modern glass, a well-installed railing can prevent accidents and give everyone, from kids to grandparents, an extra handhold. So, don't overlook this essential component – choose a railing that complements your deck but also meets all safety codes. It's not just an aesthetic choice; it's a safety imperative.
Fire Safety: How to BBQ Without Burning Down the Deck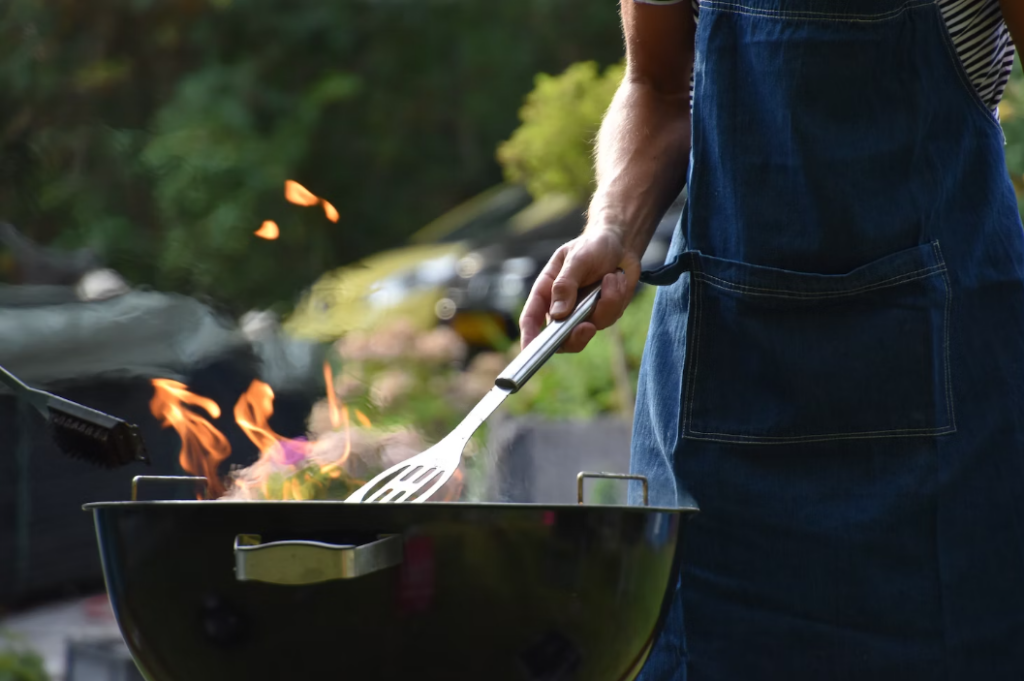 Ah, the aroma of sizzling steaks on a summer evening! But before you fire up the grill, let's talk fire safety. Position your BBQ at least 10 feet away from your home and deck railings. Opt for a grill mat to catch any stray embers, and always keep a fire extinguisher within arm's reach. These simple steps can mean the difference between a memorable BBQ and an emergency call. So, grill on, but do it wisely. Your deck, home, and guests will thank you.
No More Slips: Your Guide to a Skid-Free Deck
Slippery decks are accidents waiting to happen, especially when you're hosting a lively summer gathering. The fix? Anti-slip deck strips or mats can be your best friend. These are easy to install and give your deck extra grip, reducing the risk of a party foul—or worse, an injury. So, go ahead and dance the night away, but make sure your deck is as ready for the action as you are. Safety first, always.
Furniture That's Both Chic and Safe
Believe it or not, your choice of deck furniture can be a game-changer in terms of safety. Opt for sturdy, well-balanced pieces that won't easily tip over. And let's not forget about fire-resistant materials, especially if you're planning to have a BBQ or fire pit. Your deck can still be the epitome of style, but with furniture that's built to be as safe as it is eye-catching, you're setting the stage for a worry-free gathering.
Illuminate the Night: Smart Lighting for Safe Evenings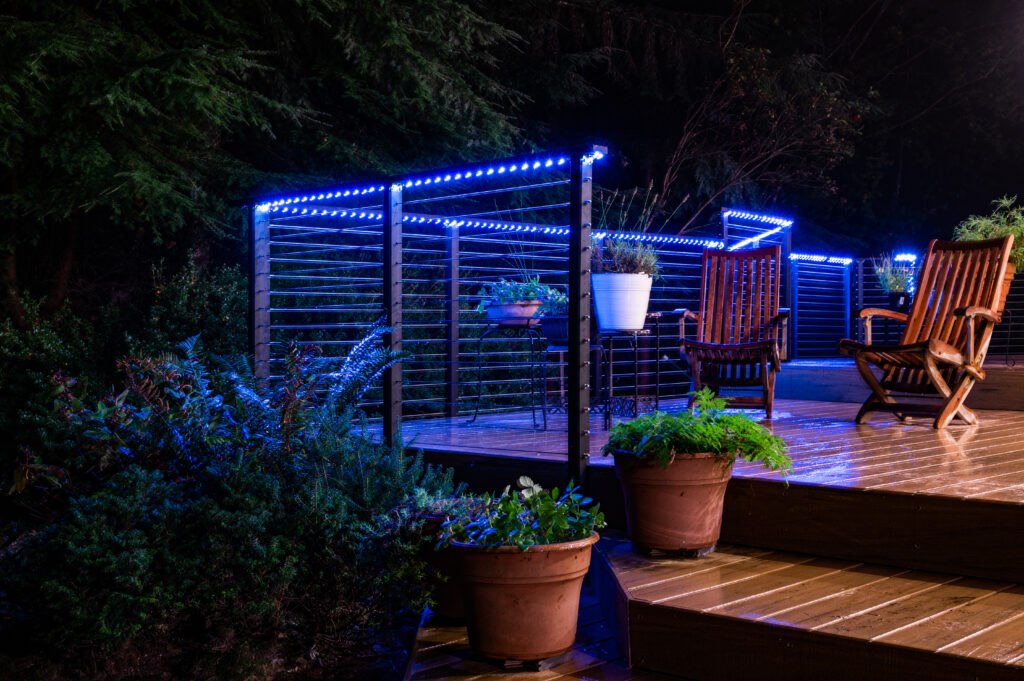 Don't underestimate the power of good lighting. As the sun sets, your deck should glow with well-placed, weather-resistant lights. Consider LED strips along the railings or solar-powered post caps for a blend of safety and ambiance. Good lighting not only elevates the mood but also prevents trips and falls, making your deck a safer place when the stars come out.
Your Blueprint for a Safe and Fun Summer Deck Experience
Before you send out those summer BBQ invites, consider creating a safety checklist based on the steps we've covered. Keep it handy and run through it before each gathering. It's a simple action that could be a game-changer for your peace of mind.
Quick Recap: Your 10-Step Deck Safety Guide
Deck Inspection: A quick once-over can prevent disasters.
Avoid Overcrowding: Know your deck's weight limit.
Material Matters: Opt for durable, high-quality decking materials.
Railing Safety: Don't overlook this life-saving feature.
Fire Safety: BBQ responsibly to avoid accidents.
Slip-Free Zone: Invest in anti-skid mats and finishes.
Smart Furniture: Choose pieces that are both stylish and safe.
Lighting: Illuminate corners and steps for better visibility.
Emergency Exits: Always have a clear path to safety.
Safety Checklist: Keep this quick guide handy for peace of mind.
Now you're all set to enjoy your summer on a deck that's as safe as it is inviting. Cheers to a season of fun, laughter, and peace of mind!
Ready to Elevate Your Summer Deck Experience?
When it comes to ensuring your deck is both a showstopper and a safe haven, 3 Brothers Decking has got you covered. Our seasoned team is dedicated to delivering decking solutions that are as unique as they are secure. Whether you're looking for a modern minimalist design or a rustic retreat, we offer a variety of options to suit your style and safety needs.
Why settle for a deck that's just good when you can have one that's great? With our commitment to quality craftsmanship and 5-star customer satisfaction, you're not just getting a deck; you're getting peace of mind.
Don't leave your summer fun to chance.